She's always been insecure but these anxieties have worsened with age: she's uncertain about how her short hair accentuates her oval face; she questions how her preference for baggy sweatshirts affects her attractiveness; she's confused about her equal love for sports and for shopping; and mostly, she wonders how she can possibly be a pretty girl if her long eyelashes and slender figure are constantly overshadowed by her otherwise masculine characteristics.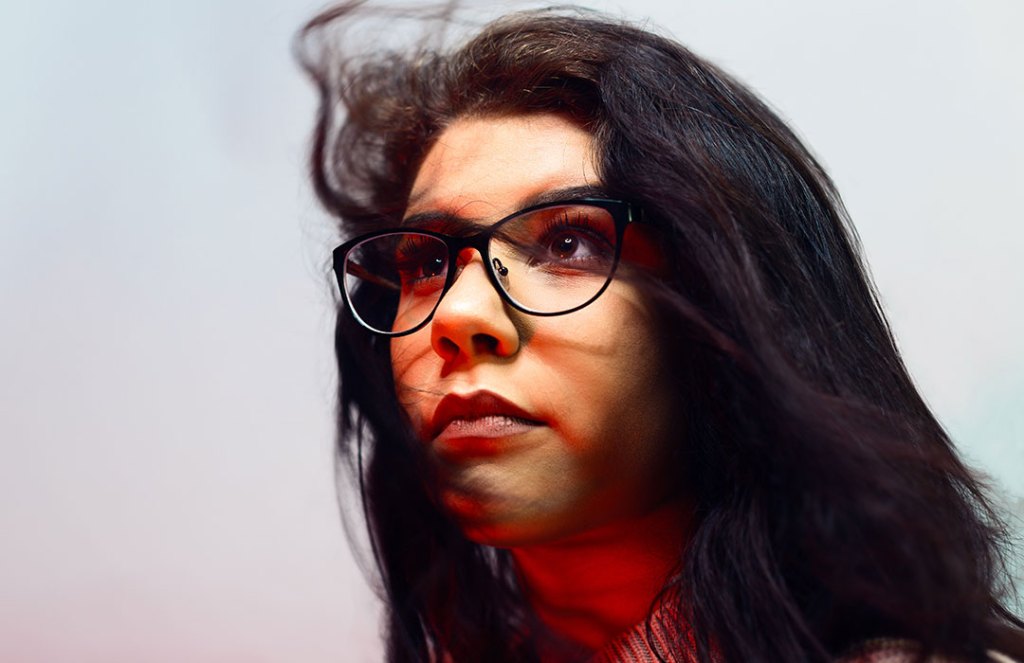 She is androgynous: she has both feminine and masculine qualities, from looks to behaviors to emotions. And it's bearing heavy on her, as she's having a difficult time accepting herself the way she is. But what might lend some comfort are studies which indicate that a considerable amount of the population actually displays personality traits that are not specific to their gender. In a study conducted at Stanford, approximately 1/3 of its subjects were found to be psychologically androgynous and 15% of them displayed personality characteristics that didn't typically fit with their gender.
When we put some real thought into it, the results of this study aren't all that surprising. Men and women of today are strong, sensitive, soft-spoken, bold, tall, short, pretty; they're teachers, doctors, nurses, artists, CEO's, bakers, computer techs. They can no longer be put into individual boxes, separated based on their interests, their occupations, or even their looks. And that's thanks to those who persistently challenged the norms, such as…
Prince, the Purple Rain musician who experimented with makeup and clothing styles, despite any negative feedback he received.
David Bowie, one of the most famous rock start of all time, who dyed his hair unconventional colors and tried out different "feminine" styles and personas with every album release.
Tilda Swinton, a versatile actress who is unafraid to embrace her interesting, atypical facial and body features.
Boy George, a member of the 80's band Culture Club, who shook the world when he took the stage wearing makeup and appearing like a woman.
Grace Jones, successful model, singer, and actress, who inspired many others with her bold fashion statements.
Eddie Izzard, famous British comedian, who isn't afraid to cross-dress for his audience and embraces his look, describing himself as being "a male tomboy" or a "lesbian trapped in a man's body."
Brian Molko, who took the rock world by storm with his unconventional appearance: fit with leather skirts, black eye liner, and dark nail polish. He reportedly liked that his look confused people.
Androgyny Takes Center Stage at the VMA's
This year's MTV Video Music Awards (VMA's) gained 6 million viewers, tuning in for groundbreaking performances from their favorite artists. And while they certainly got the soulful songs and jaw-dropping dances they were hoping for, they also got a front row seat to some heartfelt speeches. The subjects of these speeches varied from discrimination, to the unrest that unraveled in Charlottesville, to suicide. Pink, renowned singer and song-writer, was one of many artists who took it upon herself to deliver a speech about self-image. After taking the stage to accept the Video Vanguard Award, presented to her by Ellen DeGeneres, she took the opportunity to inform the audience about an important conversation she had with her 6-year-old daughter, Willow. She recounted a moment when Willow told her that she felt like the ugliest girl in school—that she looked like a boy with long hair.
Willow probably had never heard the word androgyny in her life. But here she was, unknowingly asserting its existence. Pink found that the only way to properly tackle this confusing subject of androgyny, as well as beauty and self-acceptance was with a thorough PowerPoint presentation. In it she included examples of androgynous rock stars and artists who she proclaimed, "live their truth, are probably made fun of everyday of their life, and carry on, and wave their flag, and inspire the rest of us." These examples included Michael Jackson, David Bowie, Janis Joplin, and Elton John. She then went on to use herself as an example to Willow. "When people make fun of me they say I look like a boy or that I'm too masculine, I have too many opinions, or my body is too strong," but still, she doesn't change. "We don't change, we take the gravel and the shell and we make a pearl. And we help other people to change so that they can see more kinds of beauty." Pink perfectly exemplified the power and importance of self-acceptance to her daughter and to everybody else watching the special moment.