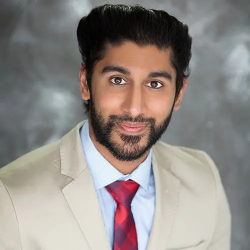 Board-Certified Psychiatric Mental Health Nurse Practitioner
Zubair Haq
Education
Master's in Nursing from Wayne State University
Expertise
Depression, anxiety, life counseling, stress management, ADHD
Zubair Haq ("Z") is a Psychiatric Mental Health Nurse Practitioner (PHMNP) who has been in the field of nursing for over 10 years with teens, adults, and seniors.
He specializes in depression, anxiety, life counseling, stress management, ADHD, and working with adolescents and adults. Z's role is to be a mental health advocate, a guide, a provider, and a lead educator.
About our editorial policy
We are dedicated to providing you with valuable resources that educate and empower you to live better. We reference authoritative sources that provide additional value, and we also enforce a tiered review process in which at least three individuals — one or more being licensed clinical experts — review and edit each piece of content before it is published. In addition, we frequently update old content to reflect the most up-to-date information. Read more about
our editorial policy
today.
About our expert review panel & process
Thriveworks' own licensed mental health professionals ensure that our content is accurate and truly helpful to our readers. These professionals bring extensive experience and expertise in the mental health field, which enables them to verify the integrity of our content and improve its value via their own insights and tips. Read more about our
mental health experts
today.
---