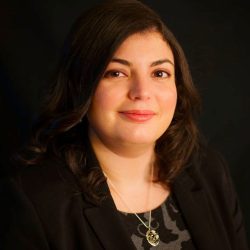 Licensed Clinical Psychologist
Maddy Brener, PsyD
Expertise
Dr. Brener's particular areas of expertise include LGBTQIA+ issues, nonmonogamy/polyamory, kink/BDSM, chronic pain, negative self-talk, military service-related issues, anxiety, depression, grief and loss, and interpersonal communication. She puts a great deal of focus on increasing clients' self-acceptance, which includes aiding them in rising above stereotypes and stigmas.
Dr. Maddy Brener is a Licensed Clinical Psychologist based in San Diego, California with 10+ years of experience in the mental health field. She has worked with a diverse range of children, teens, adults, and seniors with a wide variety of diagnoses ranging from generalized anxiety and major depression to chronic paranoid schizophrenia and personality disorders.
The therapy Dr. Brener provides is primarily based in Cognitive Behavioral and Acceptance and Commitment Therapies. She believes that everyone is the expert on themselves and that it is her role to assist people in the process of creating the road map for their individual emotions, thoughts, and behaviors. Her counseling style is pretty laid back and patient-centered, and she is always open to questions.
Dr. Brener has been described as supportive, relatable, and compassionate, with a pretty good sense of humor. She likes to focus on identifying patients\' strengths and helping to maximize them to overcome obstacles in a safe place to be open and honest without fear of judgment. You are not alone. You have taken the first and most important step by reaching out for help — things can and will get better. Dr. Brener looks forward to working with you.
About our editorial policy
We are dedicated to providing you with valuable resources that educate and empower you to live better. We reference authoritative sources that provide additional value, and we also enforce a tiered review process in which at least three individuals — one or more being licensed clinical experts — review and edit each piece of content before it is published. In addition, we frequently update old content to reflect the most up-to-date information. Read more about our editorial policy today.
About our expert review panel & process
Thriveworks' own licensed mental health professionals ensure that our content is accurate and truly helpful to our readers. These professionals bring extensive experience and expertise in the mental health field, which enables them to verify the integrity of our content and improve its value via their own insights and tips. Read more about our mental health experts today.
---
Articles reviewed by Maddy Brener, PsyD