Meet our Counselors and Life Coaches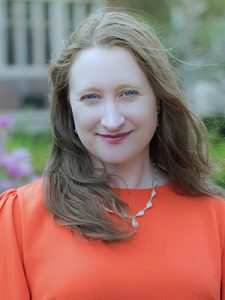 In network with:
CareFirst BCBS
Cigna
Humana
Medicare
Optum
UBH
United Healthcare
In process of being in network with:
Aetna
Anthem BCBS
Beacon Health Options
Magellan
Multiplan
Optima
Tricare
Self Pay Rate: $65
Anna Sihon, LCSW
Anna Sihon, LCSW is a licensed clinical social worker. Anna is bilingual, practicing clinically in Spanish for 10 years. Anna has expertise in providing focused behavioral health services for a variety of concerns, including: 
Development (behavioral modeling, discipline, social-emotional development) 

Behavioral Health (acculturation and immigration stressors, stress management, sleep hygiene, wellness skills, phase of life changes

) 

Mental Health (behavior concerns, depression, anxiety, ADHD, maternal mood, psychosis) 
Education/Work Support (coaching to reach full potential)

Psychosocial Health (adjustment to change, grief, trauma, family acculturation and immigration, stress) 
Anna received her Master of Social Work from Denver University Graduate School of Social Work in 2003. Anna has 20 years of working in the field of social work with diverse populations in both clinical and community settings in the United States and abroad. 10 years of clinical experience working with refugees, immigrants, and other diverse populations in a variety of settings such as Integrated care, outpatient clinics, school based, community based, day treatment, and residential treatment.  She has had active involvement in work groups and committees that are focused on improving provider cultural competence and support of providers working bilingually in English and Spanish. Anna is experienced in supervising and mentoring interns, peer specialists, and clinicians. 
Anna provides solution focused, client centered care. Anna is a strong advocate for whole person wellness and recovery across the lifespan.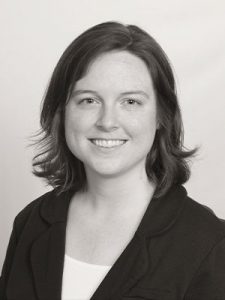 In network with:
Aetna
Anthem
BCBS
Beacon Health Options
Carefirst BCBS
Cigna
Highmark
Humana
Humana-Military
Magellan
Multiplan
Optima
Optum
Tricare
UBH
United Healthcare
In process of being in network with:
Self Pay Rate: $99
Emily Laing, LPC
My goal in therapy is to hold a compassionate, non-judgmental space for clients to explore their inner lives and make day to day life better, one step at a time.  I love working with children and adults alike, utilizing a variety of evidenced-based approaches, including child-centered play therapy, cognitive behavior therapy, mindfulness, and dialectical behavior therapy. Underpinning these approaches is a person-centered, strengths-based, and collaborative foundation that empowers clients to build toward goals that mean the most to them. I am especially experienced in addressing anxiety, depression, life transitions, and parenting concerns. I deeply value the wide range of identities and experiences people have and am happy to work with folks of all sexualities, gender identities, races, and ethnicities.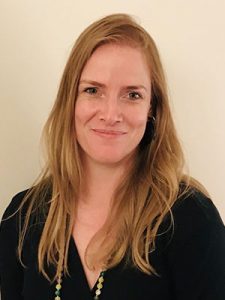 In network with:
Aetna
Anthem
BCBS
Beacon Health Options
Carefirst BCBS
Cigna
Highmark
Humana
Humana-Military
Magellan
Multiplan
Optima
Optum
Tricare
UBH
United Healthcare
In process of being in network with:
Self Pay Rate: $99
Erica Ohnstad, LPC, LSATP, ATR-BC
Erica is currently licensed in the state of Virginia as a Licensed Professional Counselor, a Licensed Addictions Treatment Practitioner and a Board Certified Art Therapist.  She received her Masters degree in Art Therapy from George Washington University, with a focus on Trauma Informed Care. She has an extensive history in working with clients suffering with co occurring disorders.  Erica believes whole-heartedly in the healing power of creativity, incorporating both integrative and cognitive approaches to foster growth and empower clients towards obtaining their goals set forth in therapy. She feels that the therapeutic value of art has the opportunity to heal, empower and engage those isolated due their addiction, depression, anxiety, fears, anger, and pain.  Her nurturing spirit helps clients discover their true potential. Utilizing an integrative approach to implement CBT, DBT, Positive Psychology and Person centered care enables Erica to maximize the therapeutic value of an integrated approach to heal, empower, and engage those isolated by their addiction, depression, anxiety, fears and self script to provide innovative therapy for her clients.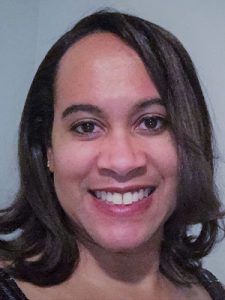 In network with:
Anthem
BCBS
CareFirst BCBS
Cigna
Highmark
Humana
Optum
UBH
United Healthcare
In process of being in network with:
Aetna
Beacon Health Options
Magellan
Multiplan
Optima
Tricare
Self Pay Rate: $99
Jocelyn Jones, LPC
Jocelyn Jones, LPC has been a post-graduate licensed professional since 2003.  She earned her Bachelor's Degree in Psychology from James Madison University and her Master's Degree in Community Counseling from George Washington University.  Jocelyn takes pride in her dedication to compassionately assist youth, individuals and families through difficult and transitioning times of life, as well as providing training and consulting services to benefit the community on a larger scale.  She brings a sense of calm and empathy to each session and ensures that her clients are heard. Jocelyn is trained and practiced in Motivational Interviewing, as well as Person-Centered, Cognitive Behavior, Trauma-Focused Cognitive Behavior, and Brief Strategic Family Therapies.  She has additionally been trained in EMDR and Systems Family Therapy.
Jocelyn is experienced with mood disorders, substance abuse, anxiety and trauma, abuse and neglect, cognitive distortions, divorce, grief and loss, behavioral disorders (ADHD, ODD, Conduct, delinquency, etc.), and is developing a special niche for biracial clients and their sensitive cultural concerns.  She is a firm believer in allowing the client to determine the goals of therapy and setting benchmarks to review progress.
In her free time, Jocelyn enjoys family and friends, watching and playing sports, puzzles, and new experiences.
In network with:
Aetna
Anthem
Beacon Health Options
Blue Cross Blue Shield
Carefirst BCBS
Highmark
Humana
Humana-Military
Magellan
Medicare
Multiplan
Optima
Optum
Tricare
UBH
United Behavioral
In process of being in network with:
Self Pay Rate: $99
Joneis Thomas, Ph.D
Dr. Thomas is a licensed clinical psychologist in VA and DC with 20 years of experience across private practice, medical center, and academic settings. She provides individual psychotherapy for people who seek to feel better and make changes in some aspect of their lives.
Dr. Thomas has special expertise in health psychology. She assists clients who want to sleep better, manage chronic pain, cope with medical conditions, and make health behavior changes (e.g., improve eating and physical activity habits). Dr. Thomas also assists clients with anxiety, depression, major life changes, work/academic stress, and relationship problems. She integrates current research about effective treatments into clinical practice.
Dr. Thomas uses cognitive-behavioral therapy to decrease distress, promote helpful ways of thinking, and take action to enhance quality of life. She uses interpersonal psychotherapy to improve relationship patterns, communication skills, and social support. She incorporates mindfulness-based approaches to reduce stress and cultivate positive states. Dr. Thomas provides a kind, welcoming presence that affirms each client's culture, race, ethnicity, gender, and sexual orientation.
Dr. Thomas earned her B.S. in Psychology from Howard University and her M.A. and Ph.D. in Clinical Psychology from the University of Virginia. Dr. Thomas completed her internship in clinical psychology, with a special emphasis on behavioral medicine, at the Medical College of Virginia/Virginia Commonwealth University Medical Center. She completed a two-year post-doctoral fellowship in workplace issues and mental health at Duke Employee Assistance Program/Duke University Medical Center. https://www.linkedin.com/in/joneisthomasphd/
For leisure, Dr. Thomas enjoys scenic walks, science fiction books, and loom knitting. To stay centered, Dr. Thomas maintains a personal practice of mindfulness meditation.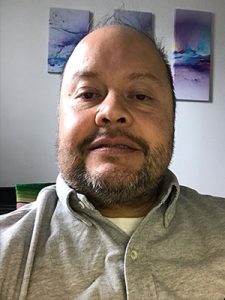 In network with:
Aetna
Anthem
Beacon Health Options
Blue Cross Blue Shield
Carefirst
Harvard Pilgrim
Highmark
Humana
Humana-Military
Multiplan
Optima
Optum
Tricare
United
Self Pay Rate: $99
Richard Villa, LPC
Richard is currently licensed and certified in areas of substance abuse and mental health.  He is a Licensed Professional Counselor – Supervisor, a Licensed Chemical Dependency Counselor, a Master Addictions Counselor, National Certified Counselor and a Certified School Counselor.  He has taught most psychology courses at the community college and university level.
Richard has a diverse mental health and substance abuse background and experience.  He has served in leadership roles in Community Supervision and Corrections, Education, serving as a counselor at all levels of academia with students from elementary to university age.  He has also managed an HIV intervention and prevention program. Most recently, Richard has served in a psychiatric emergency center and emergency medical center.  He also has experience as a case manager with a managed care organization.
Richard is a Spanish speaking, bilingual therapist.
Richard has expressed excitement and enthusiasm for this new position and hopes to be an advocate for the community, his peers and employees of the APS EAP Program.
---
Richard Villa tiene licencia y certificación en áreas de abuso de sustancias y salud mental. Es un consejero profesional con licencia: Consejero Profesional - Supervisor, Consejero de dependencia de químicos con licencia, un Consejero maestro de adicciones, un Consejero certificado nacional y un Consejero escolar certificado. Ha enseñado la mayoría de los cursos de psicología a nivel de colegio comunitario y universidad.
Richard tiene una amplia experiencia y experiencia en salud mental y abuso de sustancias. Ha desempeñado funciones de liderazgo en Supervisión comunitaria y correcciones, educación, y se desempeña como consejero en todos los niveles académicos con estudiantes desde la primaria hasta la universidad. También ha manejado un programa de intervención y prevención del VIH. Más recientemente, Richard ha servido en un centro de emergencia psiquiátrica y un centro médico de emergencia. También tiene experiencia como administrador de casos en una organización de atención administrada.
Richard es un terapeuta bilingüe de habla hispana.
Richard ha expresado entusiasmo y espera ser un defensor de la comunidad, sus campaneros y empleados y participantes de terapia.