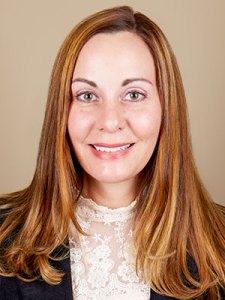 Johanna Sandis, Ph.D.
Welcome to Thriveworks! My name is Johanna Sandis and I'm a Licensed Psychologist in Colorado and California. I received my master's and my doctorate degree in Educational Psychology from the University of Texas at Austin.
I am privileged to have worked with some of the most distinguished psychologists and psychiatrists in the nation. I completed a Child Clinical Psychology predoctoral internship at Stanford University Medical Center, the Children's Health Council in Palo Alto, California and a Child Clinical Psychology postdoctoral fellowship at Sharp Mesa Vista in San Diego. I am a published author, and the co-author of an evidence-based, group therapy for depressed youth called The ACTION Program.
I specialize in evidence-based assessments (e.g., cognitive, educational, social-emotional, behavioral) and interventions (e.g., individual therapy, conjoint therapy, family therapy, group therapy). I have over 12 years of experience, working with children, adolescents, adults, and families in a variety of settings, including schools, hospitals, outpatient clinics, private practice, and university settings. I especially enjoy working with youth and their families.
I am highly compassionate, empathic, and connect easily with clients of all ages and from various backgrounds. I enjoy using humor, when appropriate, and have been called "stubbornly optimistic" by my colleagues. I believe that everyone can benefit from therapy.
I employ various forms of treatment, including Cognitive-Behavioral Therapy (CBT), Behavioral Therapy, Family Focused Therapy (FFT), Solution-Focused Therapy, Trauma-Focused Cognitive Behavioral Therapy (TF-CBT), Emotion-Focused Therapy (EFT), Interpersonal Psychotherapy (IPT), Play Therapy as well as other forms of evidence-based interventions to address mood disorders, anxiety disorders, behavioral/disruptive disorders, eating disorders, trauma, parent-child relationship difficulties, family issues, and life challenges.
My goal is to not only identify problems, but also to create individualized treatment plans, which provide concrete tools to help clients recognize and use their existing strengths and talents to overcome challenges and thrive!
Thank you for the opportunity to work together!