Meet our Providers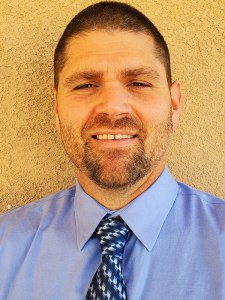 Self Pay Rate: $119
Jared Bryson, LMFT
Philosophy of Care
Jared Bryson is a Licensed Marriage and Family Therapist (LMFT) in the state of Idaho with almost 15 years of experience working with children, adolescents, adults, couples, and/or families seeking help with different personal life and/or relationship challenges. His specialties include depression, anxiety, ADHD, oppositional defiance in children/teens, parenting support, codependency recovery, abuse trauma recovery, anger management, men's issues, relationship issues, and grief and loss.
Jared completed two Bachelor of Arts degrees in both Behavioral Science as well as Christian Studies and received his Master of Science in Counseling Psychology from California Baptist University. Jared is a Certified Practitioner in Dialectical Behavior Therapy and an ADHD- Certified Clinical Services Provider (CCSP) and has specialized training in helping individuals struggling with sexual compulsivity/ addiction.
Jared takes a strength-based, whole-person approach in his work by utilizing core mindfulness, distress tolerance, emotional awareness-building, and relationship effectiveness training. He also uses cognitive-behavioral, solution-focused, and emotionally-focused approaches to therapy to assist each client in working toward experiencing the version of transformational change they desire for their lives.
Jared seeks to establish a warm, caring, and supportive relationship with you in order to assist you in building on your strengths and collaborate with you towards meeting your goals as well as living the meaningful life you value and desire.
Education
California Baptist University
Master's in Counseling Psychology
Specialties
Depression/Anxiety/ Panic

Attention Deficit/ Hyperactivity 

Oppositional defiance in children/ teens

Parenting Support

Codependency recovery

Abuse trauma recovery

Anger management

Men's issues/

Sexual compulsivity/ addiction

Relationship/ Intimacy issues

Grief & Loss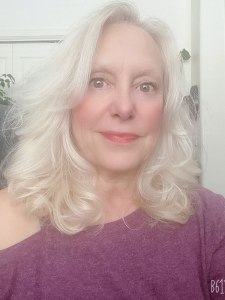 Self Pay Rate: $119
Kristy Pendleton, LCSW
Philosophy of Care
Kristy Pendleton is a Licensed Clinical Social Worker in Idaho. She received her B.S. in Psychology in 2008 from Idaho State University and a master's degree in Social Work in 2011 from Northwest Nazarene University. Kristy has over 12 years' experience working with individuals of all ages seeking help and support for a variety of needs.
Kristy has experience and knowledge in many areas of mental health and connects them with the therapy approach that best fits with their personal needs, focusing on strengths and goals
Kristy's own life experiences have prepared her to be more understanding of others with a strong sense of self to share with you. She has experience and knowledge in many areas and looks forward to being here to assist you with anything you need.
Remember she can be part of your team, to work by your side as you face challenges, make choices and learn how to let go of painful memories, learning to love yourself completely to make your tomorrows happier.
Education
MA in Social Work
Northwest Nazarene University
Specialties
Depression
Anxiety
Bipolar
Anger management
PTSD
Personality
Marriage & Family
Self-esteem
Grief & Loss
Marisela Castillo, LCPC
Philosophy of Care
Marisela Castillo is a Licensed Clinical Practice Counselor (LCPC) who specializes in treating dual diagnosis, trauma (especially related to domestic violence and sexual abuse), anxiety, depression, and low self-esteem in children, teens, and adults along with families and couples. Marisela has worked in the human service field for the past 11 years, working with children and adults diagnosed with developmental disabilities and their families. She has 5 years of experience as a licensed counselor.
Marisela completed her bachelor's degree in Psychology and Sociology as well as her Masters of Education (M.Ed) in Rehabilitation Counseling & Human Services at the University of Idaho. She is a Certified Rehabilitation Counselor (CRC) and holds certifications in eye movement desensitization and reprocessing (EMDR) and trauma-focused cognitive behavioral therapy (TF-CBT). Currently, Marisela provides therapy in English and Spanish.
Marisela uses a combination of mind + body + spirit therapies to help you figure out what's happening, clear what's in the way, clarify who you want to be and how to get there, and learn to tolerate being in the here and now. Her clinical approach is EMDR, a proven and effective way to treat symptoms related to and stemming from post-traumatic stress syndrome (PTSD), such as anger, anxiety, and overall internal safety issues. Marisela's approach incorporates mindfulness and body awareness along with attachment, cognitive behavioral therapy (CBT) and dialectical behavioral therapy (DBT) techniques, TF-CBT, and expressive arts. She looks forward to helping you through your healing journey.
Education
Masters of Education in Rehabilitation Counseling & Human Services
University of Idaho
Specialties
Anxiety

Depression

Behavioral Issues

Life Transitions

Sexual Abuse

Trauma and PTSD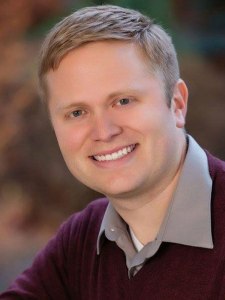 Self Pay Rate: $99
Matt Blakely, LCSW
Philosophy of Care
Matt Blakely is a Licensed Clinical Social Worker (LCSW) with over 6 years of experience parting with adult individuals and couples who are faced with concerns or conditions related to dysfunctional relationships, faith-based dilemmas, anger, anxiety, depression, ADHD, OCD, difficult life transitions, and more.
Matt earned his Master's degree in Social Work from Boston College and takes a collaborative approach when working with clients. He enjoys assisting in strengthening relationships using an eclectic therapeutic approach, pulling from cognitive behavioral therapy (CBT) and Christian counseling techniques. Often, negative outcomes from our daily interactions with others can contribute to anxiety, loneliness, disconnection, or strain in relationships, and building improved communication skills can benefit a client's wellbeing in many ways. Matt also works to understand religious/spiritual beliefs and practices, and when desired, integrates these into the treatment process.
He understands that experiences related to religion and spirituality can sometimes play a role in major difficulties in life, and can also contribute in powerful ways to a client's growth and healing process. He integrates principles from solution-focused and cognitive behavioral therapy, positive psychology, and neuroscience into his sessions with clients. Matt believes each client can progress toward a vision of their ideal self and make desired changes to heal and build resilience.
Education
Boston College
Master of Social Work
Specialties
Solution Focused Therapy

Cognitive Behavioral Therapy

Christian/Faith Based Therapy

Anxiety

Depression

Stress Management

Academic/Occupational/Work Issues/Career

Anger Management