Thriveworks® is excited to announce that we are Now Franchising!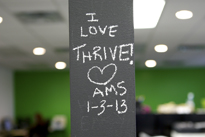 What does this mean?
This means that our plan is to begin offering Thriveworks Counseling Franchises to you and other well-qualified candidates in 36 US States. Until now, there has never existed franchise opportunity for counseling, psychotherapy, or mental health. After many years of preparation and proving our business model, we are thrilled offer Counselors the opportunity to operate their own Thriveworks Counseling practices!
Can you give me all the details?
Absolutely. Ready to learn more about Thriveworks Franchising Opportunities? Complete and submit the contact form below. We do not share your information with any outside parties unless you specifically authorize us to do so. As soon as we hear from you, someone from our team will give you a call, and can also provide very specific information.
You can also call us anytime at 1-855-4-THRIVE.
Why would someone want to own a counseling franchise?
A counseling franchise will allow clinicians to focus more on what they love (seeing clients) and less on developing business operations. In general, a franchise is supposed to be a turn-key business, which means a franchisee won't need to "re-invent the wheel." In addition, Thriveworks franchisees will benefit from ongoing business support, including but not limited to mentorship, training, medical billing, receptionist services, website promotion, unique operations processes, and more. Learn more about our extensive training and support program here: Franchise Training and Support
Stay Connected!
If you are interested to learn more about starting your own Thriveworks location, call us now at 1-855-4-THRIVE!
Sincerely,
Your Friends at Thriveworks