Christian Counseling in Birmingham, MI—Oakland Christian Counselors and Therapists
When we experience mental and emotional challenges, we experience spiritual challenges too As Christians, we find refuge in our faith and in God Himself when we begin to suffer. He serves as our unfaltering guiding light—in Him, we can find the hope, the strength to work through our challenges. But what do we do when we struggle to turn to our Christianity and locate this gift from Him?
"The Christian does not think God will love us because we are good, but that God will make us good because He loves us." –C.S. Lewis
Christian counseling is designed to help people of the Christian faith work through the mental challenges and life issues before them. How? It combines effective therapy techniques with God's teaching and other elements of faith. At Thriveworks Birmingham Counseling in Oakland County, our Christian counselors use prayer, scripture, and a wide range of effective therapeutic practices to best help their clients. In this type of therapy, you don't have to worry that your counselor doesn't understand or consider your Christian faith in treatment; you can trust that this will be a focus of treatment, instead.
If you're in the Birmingham or Beverly Hills area, consider starting a relationship with one of our Thriveworks Birmingham Christian counselors. We can get you in for your first appointment as soon as today or tomorrow—not to mention, we have plenty of appointment options for you to choose from. We're happy to accommodate you, with flexible session times as well as online counseling opportunities. Call us at (248) 686-3347.
What Challenges Can I Work Through in Christian Counseling?
We all get caught up in the churn and burn of each day. We're forced to name our priorities and put a few other things on the backburner. The sad reality is that sometimes our faith winds up on the backburner. Fortunately, if we dedicate a little time to introspection, we can recognize that putting time and energy into our faith as well as our relationship with God is always important. In fact, it's especially important and valuable during times of struggle.
If you feel like you're pushing away from your faith during times of struggle instead, the Christian counselors at Thriveworks Birmingham Counseling can help you get back on the right path. They can reconnect you with God as you learn to overcome the challenges that lie before you. The Christian counselors on our Thriveworks Birmingham team are skilled and experienced in doing so, not to mention they have their personal Christian knowledge and faith to supplement this process. Now, to be more specific, Christian Counseling can help you to address and manage a wide range of challenges including:
Mental illness: depression, anxiety, and others
Addiction or substance abuse
The death of a loved one or another tough loss
Major stress, at work or at home
Struggles in parenting
Relationship issues
Lack of success, meaning, fulfillment
Anger or other difficult emotions
At Thriveworks Birmingham Counseling, our Christian counselors and therapists are well-prepared to meet with you and help you overcome the challenges before you, while also helping you to get closer to God.
Is Christian Counseling Right for Me?
At Thriveworks, we are confident that everyone can benefit in some way from working with a mental health professional. If you are a person of the Christian faith, Christian counseling is a great option for you. As we touched on earlier, Christian counseling is designed to help Christians work through a range of challenges and issues, using a combination of God's teachings as well as effective therapy techniques.
Long story short, if you feel strongly about your faith and are interested in bolstering your relationship with God, Christian counseling could definitely be the right fit for you! The decision to begin counseling is an extremely personal decision, but if you do decide that you could benefit from Christian counseling, our counselors will be here ready to help.
Schedule Christian Counseling at Thriveworks Birmingham, MI
We all have room to grow. Are you interested in growing closer to God? Are you interested making meaningful changes in your life that align with your faith and moral values? You've come to the right place. To schedule your Christian counseling appointment at Thriveworks Birmingham, just give our office a call at (248) 686-3347. We'll be here.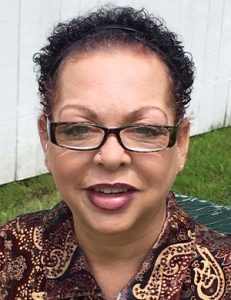 Accepting:
Aetna
ASR
BCBS of MI
Blue Care Network
Beacon Health Options
Behavioral Health Systems
Cigna
Humana
Magellan
Multiplan
Priority Health
Tricare
United Healthcare
Self Pay Rate: $99
Phyllis Jones, LPC, NCC, CADC-M
Philosophy of Care
I have experience with children, tweens, teens and adults in many capacities and I have a diverse skill set. I have had many years of counseling, case management and supervisory experience. I enjoy using a Solution-focused, Humanistic, Existential and Eclectic approach, with the clients, couples and families served. I work with people with many disorders, including, Bipolar Disorder, Depression, Anxiety, Schizophrenia, family and marriage counseling, individual counseling, substance abuse, Autism and individuals with physical disabilities. I also offer counseling services to GLBTQQ (teens and adults) and employment and job exploration for those transitioning in life.
I look forward to meeting you.
Education
I hold my Master of Science in Mental Health Counseling, LPC, NCC and I also have my CADC-M.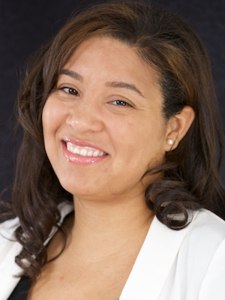 Accepting:
Aetna
ASR
Beacon Health Options
Behavioral Health Systems
BCBS of MI
Blue Care Network
Cigna
Humana
Magellan
Multiplan
Tricare
United Healthcare
Self Pay Rate: $99
Ileah-Marè Smith, DMIN, MAPC, NCC, LPC, ACS
Philosophy of Care
Ileah-Marè is a licensed professional counselor social who specializes in Christian counseling, mood disorders, relationship issues, women's issues, and sexual health. She has a Bachelor's degree in Psychology from Oakland University, a Master's degree in Counseling from Ashland Theological Seminary, and a Doctorate in Ministry from Ecumenical Theological Seminary. She completed additional addictions training at Western Michigan University and has worked with specialty populations including: homeless populations, domestic violence populations, and with high school age children and young adults. Ileah-Marè completed her post-graduate training in sex therapy and sexuality education at the University of Michigan. She has extensive experience working with cultural and religious issues, especially within the Christian community. Ileah-Marè is a member of the National Board of Certified Counselors and has Approved Clinical Supervisor certification. She has over 14 years of clinical experience across a variety of settings including outpatient specialty clinics, crisis intervention, structured outpatient programs, intensive day treatment, clinical consultations, and private practice.  She has provided clinical and administrative supervision to counseling students, interns and professionals. She has a broad range of clinical experience working with individuals, couples, and groups across the life span.
Ileah-Marè is eclectic and uses a blend of Cognitive Behavioral, Motivational Interviewing, Solution Focused, Reality Based, and psycho-education to individuals age eight and up. A holistic approach is utilized by exploring with and educating clients about how mind, spirit and body are interconnected. Her theory is that people are free to experience change when they have hope and guidance to challenge and replace irrational thoughts, beliefs, and attitudes. She enjoys helping people navigate through their personal and life challenges by teaching them how to use their personal strengths.
Education and Licensure
Licensed Professional Counselor (LPC)
MA
Specialties
Depression and Bipolar Disorder

Anxiety Disorders

Behavioral and Discipline Challenges

Parenting Issues

Self-Harm Behavior




Complicated Grief Reactions




Chronic Pain and Chronic Illness




Anger and Stress Management




Trauma and Abuse




Family and Relationship Issues




Children/Adolescents




Suicide Assessment and Risk Reduction




Group Psychotherapy




Chronic Mental Illness




Couple's Conflict

Self-image and Self-Esteem Issues

Spiritual Issues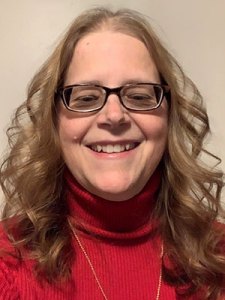 Accepting:
Aetna
ASR
BCBS of MI
Blue Care Network
Beacon Health Options
Behavioral Health Systems
Cigna
ComPsych
Humana
Magellan
Multiplan
Priority Health
Tricare
United Healthcare
Self Pay Rate: $99
Lynn MacDonald, LPC
Philosophy of Care
Welcome! My name is Lynn MacDonald. I am a graduate of Oakland University where I obtained my Master of Arts in Community Agency Counseling.  I am a Licensed Professional Counselor in the State of Michigan. I have over fifteen years in the Human Services field. I have been practicing as a Professional Counselor since 2013; providing individual, family and group therapy interventions with children ages three to seventeen and adults of all ages. My clientele has consisted of child victims of neglect, physical and sexual abuse, as well as their family members, children with severe emotional disturbance and their caregivers, individuals with a trauma history, including members of the military, depression, generalized and severe anxiety, coping with grief and loss, crisis counseling, individuals who self-harm or are suicidal, family conflict, and parenting concerns. I work with children, adolescents, and adults on an individual, conjoint or family basis. I have regularly facilitated child social skills building groups, teen survivor groups and parent support groups with a variety of topics. 
I have worked as an Advocate in schools for Special Education needs, in the court system for victims of abuse, and have fifteen years' experience providing all types of Case Management services and am able to connect clients to resources within their communities. 
I am experienced in a variety of counseling techniques. I believe it is very important to establish a trusting, ethical, therapeutic relationship with my clients and I utilize empathy and unconditional positive regard.  I consider myself Integrative, which uses a combined approach to psychotherapy that brings together different elements of specific therapies. Integrative therapists take the view that there is no single approach that can treat each client in all situations. Therefore, I will draw from techniques that fit the client as an individual. I am compassionate, open minded, and very Person Centered in my approach. I have used therapeutic techniques drawn from Trauma-Focused Cognitive Behavioral Therapy, Cognitive Behavioral Therapy, Play Therapy informed interventions, Sensorimotor Psychotherapy, Structured Sensory Interventions for Traumatized Children, Adolescents and Parents (SITCAP), Family Systems Theory, Behavioral based interventions, Psycho-education, and other interventions necessary to assist my clients to reach their therapeutic goals and healing. 
I am passionate about my work and am grateful for the trust my clients extend to me. I work very hard with my clients to assist them to achieve their goals. I value your honesty and feedback. When we work together you can expect to be treated fairly, respectfully, honestly, and without judgment.
I am here to serve you and to assist you to bring about the change you want for your life. Thank you for your consideration. I look forward to working with you!
Specialties
Trauma

Depression

Stress, Anxiety

Family conflict

Coping with Grief/Loss

Self esteem

Children, Adolescents, Teens

Couples

Groups