Meet our Providers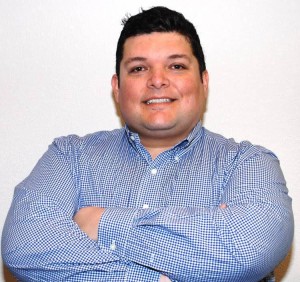 Guillermo Ybarra
Overall Rating: 1
reviews. based on
Address:
1629 K St NW #300
Washington, DC 20006
---
There are times in life in which we all need some help. It can also be difficult to find someone who understands the struggles and situations you face. The decision to seek therapy can be stressful but it is a healthy indicator that you are ready to take the first step to a balanced life.
I offer a nonjudgmental, understanding, and therapeutic approach that will help you to work through anxiety, depression, sexual assault/trauma, relationship difficulties, loss and grief, addiction, LGBTQ issues, and career counseling.
I will work with you to identify the changes you would like to make to help you achieve your goals. Counseling is available in Spanish and English. I received a dual Master's degree in Professional Counseling and Vocational Rehabilitation, with emphasis in vocational evaluation, from New Mexico Highlands University.
Helps with...
Depression
Anxiety
Personal Growth
Self-Esteem
Grief/Loss
Life Transitions
Relationship Conflict
Divorce/Separation
Divorce Recovery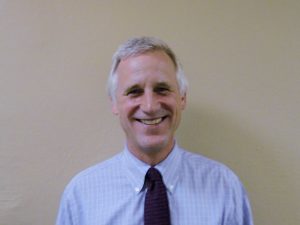 James Huntington
PsyD, MA, BA
Address:
5530 Wisconsin Avenue Suite 802
Chevy Chase, Maryland 20815
---
Dr. Huntington has extensive experience helping adolescents, adults, and families improve functioning by increasing communication skills, sharpening boundaries, and building stronger relationships. Clients with chronic pain, grief, anxiety, depression, substance use problems, and general issues with adjustment have all benefited from his motivational, collaborative approach. Frank discussions help clients clarify values, examine emotion, and focus on the present in ways that are consistent with mindfulness-based cognitive behavior therapy. Clients soon spend less time struggling as they grow more accepting of themselves.New skills make them more optimistic and more eager to take on new challenges.
Work with adolescents often focuses on helping them identify their own values so they can behave in ways that feel authentic and genuine. This work often improves social skills, raises status among peers, and enhances interactions with parents and siblings, laying a firm foundation for the transition to adulthood.
Adult clients spend time identifying which aspects of their lives provide the most meaning so that they can shape their work lives, find and maintain supportive relationships, and focus on the activities that bring them the most joy. These conversations often involve extensive examinations of spirituality, principles, standards, and priorities.
Helps with...
Family Conflict
Relationship Issues
Spirituality
Anxiety
Coping Skills
Depression
Grief
Life Coaching
Resilience Training
School Issues
Substance Abuse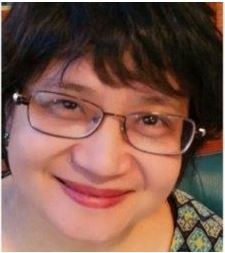 Nina Angeles
LPC
Overall Rating: 2
reviews. based on
Address:
1629 K St. NW #300
Washington, DC 20006
---
Nina is a Licensed Graduate Professional Counselor (LGPC) under supervision by Barbara Hanson, LPC.
Sometimes things happen to us that leave us feeling out of control, anxious, and depressed. We struggle with self-defeating thoughts, feelings of guilt, shame, and despair that make life seem unbearable. My goal in counseling is to be a help to the individual who finds the hurts of the past overwhelming - so much so that it interferes with the quality of life in the present.
If there are unresolved issues from the past that you are struggling with; if you have lost a loved one to homicide or suicide, if you have experienced the trauma of sexual, physical abuse, sexual assault - there is hope. You can reclaim life. The path to healing and wholeness may be challenging, but the end result is well-worth it.
My approach to counseling is based on the Tri-Phasic Model of Trauma Counseling. At your own pace, we will use a variety of exercises that will enable you to tell your story without reliving the trauma. Together, we will work through the thoughts, feelings, and behaviors that keep you from achieving your goals. You can live the happy, healthy life you deserve.
Counselor Interview Questions:
What made you want to become a therapist?
I used to be an accountant – I went back to school to become a therapist because counseling is my calling - it is my purpose in life, it is what I am called to do.
What type of clients do you most enjoy working with?
Clients who have experienced traumatic experiences in the past. I particularly enjoy working with clients who initially present with anxiety and depression and as the sessions progress - past trauma is revealed which has never been confronted and processed. My counseling specialty is trauma, and complicated grief (homicide and suicide survivors) and loss.
What do you like most about working with clients?
Seeing clients have that "aha moment" – which is essentially when clients gain insight into their past has impacted the way they think, feel, and behave and decide for themselves that they do not have to be bound by the constraints of past experiences.
Why do people get stuck?
Fear, boredom, lack of confidence in self, discouragement, and in counselor's interventions. Counseling relationship has remained at an impasse. How do you help clients get unstuck? Ask the client if he/she notices the absence of lack of movement or progress in therapy. Typically, this question, leads to a disclosure that can help the counselor determine the cause of the resistance. From my own experience, I have found that a client get stuck when there is a fear of confronting issues that will lead to the re-experiencing deep hurt or other emotions that when first experienced were unmanageable.
Do you use any specific counseling method or philosophy?
CBT is my foundational counseling philosophy – however, I do employ a variety of interventions depending on the clients' needs. I especially use mindfulness and guided imagery. With my clients who have experienced trauma, my approach is called the Tri-Phasic Trauma Therapy - the first phase of which teaches clients tools to self-soothe and manage the physical symptoms felt in the body created by the traumatic experience.
What do you know now that you didn't know when you first started your career as a counselor/therapist?
I have tools, training, commitment, as a therapist – but I can only go as far in counseling as my client is willing to go. If I work harder in the counseling process than my client is - the outcome will be less than valuable and productive for the client.
What is one thing that you try to teach every client?
The counseling process is difficult work; but you as a client deserve to live a happy, health y fulfilling life – and you can do it if you are willing to do the work. I am here to help you do your work.
What type of clients do you work best with?
Clients who are insightful and motivated to change.
How long does it usually take for a client to begin to experience change?
It depends on the client's motivation and willingness to confront issues and work on change.
How might you counsel a client who is struggling during a divorce or breakup?
A divorce or break-up can seem like a death occurred in the family – however, an individual may feel that closure is impossible because he or she may have to interact with the person he/she broke up with on a regular basis. A person who is experiencing a divorce or a break-up undergoes similar stages of grief similar to one who has loss a spouse or a partner; often, the same tasks of grieving must be completed in order for a client to gain a measure of peace. Individuals who are struggling with divorce or breakup usually struggle with guilt and shame. They tend to second guess themselves and castigate themselves for their perceived failures in the past which causes their self-esteem to plummet. In counseling, we confront these thoughts and the resulting feelings and behaviors. We identify how the past affects perceptions - it is about answering the questions: what happened? What was my contribution to the end of this relationship, what can I learn about myself so I do not repeat the missteps of the past?
How might you counsel a client who is experiencing social anxiety?
Firstly, we will address in session the physical symptoms of the client's social anxiety so the client can learn self-soothing and coping skills in social situations. When the client has learned to locate where the anxiety manifests in his/her body and has learned how to manage symptoms – we will then address the thoughts – or /and cognitive distortions behind the anxiety.
How might you counsel a client who is experiencing clinical depression?
First, we rule out possible physical cases of depression, we learn mindfulness skills to cope with the symptoms of depression before probing possible causes.
How might you counsel a client who is experiencing shame and guilt?
As in social anxiety, we address in session, firstly, the physical symptoms associated with shame and guilt i.e. where do these emotions show up in the body? After which we will look at the incidents and thoughts that created these feelings.
What is one thing you've learned from a client?
That individuals are resilient and have strengths within them to overcome what can seem like insurmountable circumstances.
What is one thing that surprised you when you began your career as a therapist?
How many people carry despair and hopelessness, guilt, shame, anxiety, depression, trauma, etc. within them while hiding behind a smile.
What should clients expect during their first counseling session with you?
I send clients the Intake forms beforehand and I expect them to be thoughtfully completed when they come for the first session. I will go through the Informed Consent briefly especially the terms of confidentiality. I will always ask "why are you here?" so we can establish goals for counseling.
What would you say to a client who was nervous about his or her first session?
"I'm so glad you're here. I commend you for making this first step because I'm sure it wasn't easy to make the first step."
How do your clients know if counseling is working?
Every couple of sessions, we will review counseling goals talked about at the beginning of counseling to see if we are meeting them. Clients will also notice changes in the way they think, feel, and behave. Other people will notice these changes as well.
Can clients become dependent on counseling?
Yes. However, counseling is about empowering a client to discover within him or herself the ability to think and behave in healthy ways. I believe an effective counselor in essence works towards that day when the client says "I don't need you anymore, I can do this myself."
What can a client do to prepare for his/her first counseling appointment?
Take a deep breath and acknowledge the courage it took to make this first step in asking for help. Come with an open mind.
When working with couples, what is the most common challenge you see?
Each partner wants the therapist to takes sides and tell them who is "right" and who is "wrong" or who is at fault and who is to blame. No one partner is usually willing to take responsibility for their behavior in the conflict – the ability to drop defenses and approach the situation with compassion and empathy is a skill that a therapist has to teach.
When a relationship has experienced infidelity/adultery, does it ever recover?
Yes. If the person who has committed adultery is sincerely willing to atone and be accountable for his /her actions; if the offended party is able to c and if both parties are willing to confront the issues of the relationship.
Helps with...
Abandonment
Aging
Anxiety
Bereavement
Childhood Physical and
Sexual Abuse
Christian Counseling
Depressed Mood
Domestic Violence
Family Conflict
Fear
Grief / Loss
Panic
Self Esteem
Self Harm
Sexual Assault
Shame
Spirituality
Post Traumatic
Stress/Trauma
Unforgiveness
See Reviews
5 Stars
In the interest of my confidentiality, this isn't much of a review, but I'm rating 5 stars.
- None
Healed & Healthy
Wow...Wow My Experience With Nina Angeles Has Been Transformational Just Within The Last 8 Months Ha...Read mores Brought Full Testoration of True Clarity of Who I Am & What Is Actually Going On Around Me! I Found My Self Amazed At How Patience She Was In Assisiting Me To Figure Things of My Past & Present State of Existence! Something I Really Needed Help With....Also The Office Location Was In A Very Nice Clean & Meeting Place Where I Felt Safe & Comfortable To Share My Life Story! For Anyone Wanting True Help & A Healthier Way of Living Conciously I Would Suggest Ms. AngelesRead less
- LionHeart
Tracee Persiko
Address:
1830 Kirby Rd
McLean, VA 22101
---
Tracee has over a decade's worth of counseling experience, with a successful Life Coach business for the past four. She has a passion for journeying with others, and pushing them to be their truest self. Tracee has also traveled to over 20 countries and enjoys the extreme sides of adventure through bungee jumping, skydiving, and shark diving. She also works with nonprofits and churches as a Cross-Cultural Coach. She's fun loving and loves the joy of laughter!
Helps with...
Addiction
Adolescents
Alcohol abuse
Anger
Anxiety
Blended Family
Careers
Codependency
Coping Skills
Couples
Dating
Dependency
Depressed Mood
Divorce
Domestic Violence
Drug abuse
Family Conflict
Family Conflict
Fear / Phobia
Goal Setting
Grief / Loss / Bereavement
Infidelity / Affair
Internet Addiction
Life Coaching
Men's Issues
Narcissism
Parenting
Racial Issues
Relationships
Self Esteem
Single Life
Social Anxiety
Spirituality
Sports
Stress
Underachievement
Weight Management
Women's Issues
Workaholism