Meet our Providers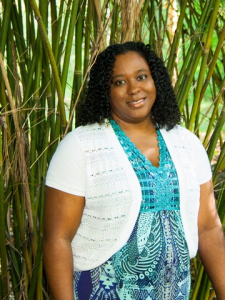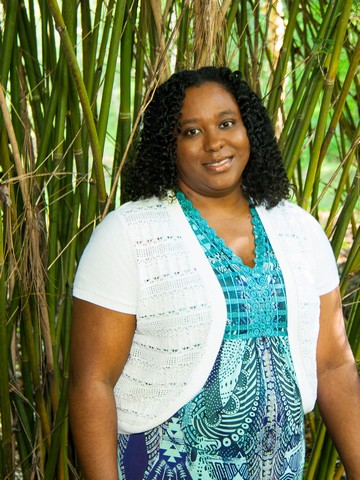 Terese Herring
MS
Address:
109 W. Fourth Ave
Tallahassee, FL 32303
---
Everyone struggles with anxiety, depression, stress, or difficult feelings, and it's important to know that help is available. I work to ensure my clients have a positive counseling experience by establishing trust, listening without judgment, and offering support during life's toughest times.
Everyone has their own personal goals and a unique journey to reach those dreams. I come alongside my clients as they search for peace and healing. Whether the problem is in the past or present, life is full of obstacles that can be overcome.
I have a passion for helping people, and I am excited to work together with you to reach your potential and live life to the fullest.
In 2012, I graduated from Troy University with a Master's of Science in Clinical Mental Health Counseling. I offer therapy to adolescents and adults.
The therapy I offer specializes in self-esteem, anxiety, and depression issues that are rooted in daily stressors or past trauma. Together, my clients and I work toward building confidence that allows each client to cope with the past and thrive in the present.
Helps with...
Anxiety
coping skills
divorce
family conflict
relationshipsADHD I ADD
Addictions
Adolescents
Alcohol abuse
Anger
Anxiety
Blended Family
Brain Injury
Careers
Children
Chronic Pain
Codependency
Coping Skills
Couples
Dating
Dependency
Depressed Mood
Developmental Disorders Divorce
Domestic Violence Drug abuse
Family Conflict
Fear / Phobia
Goal Setting
Grief/ Loss / Bereavement Impulsivity
Infertility
Infidelity
Infidelity / Affair Internet Addiction
Life Coaching
Men's Issues
Money / Financial
OCD
Parenting
Pregnancy
Racial Issues
Relationships
Schizophrenia
Self Esteem
Self Harm
Sexual Abuse
Sexual Issues
Single Life
Sleep I Insomnia
Social Anxiety
Spirituality
Sports
Stress
Substance Abuse
Trauma / PTSD
Underachievement
Women's Issues
Workaholism
Payment Options...
Cash/ Self Pay
CompPsych
E4Health
Tallahassee Counseling – FL Mental Health Service, Depression Therapy
Thriveworks began in 2008 with a simple goal: to create a counseling practice that would meet the unmet needs of people needing mental health services. We've since grown from a single office to a national franchise providing low-barrier counseling. Every day, people benefit from finding a therapist to help them develop skills to move through life's ups and downs. If you're having a tough time, we're here to help you too.
It may be that you consider yourself a generally happy, healthy person, but you just need some help adjusting to a recent change in your life. Perhaps you've recently moved, lost a close friend or family member, or just been feeling a lack of motivation. Whatever the case, Thriveworks Tallahassee FL counselors are here to help. With regular counseling sessions, you'll develop the skills necessary to lead a happier, more fulfilling life.
Why Consider Counseling?
There are many reasons to consider counseling, and they're all valid. Below is a list of some common issues for which people seek therapy, but if you don't see your concern, contact us anyway.
Psychological testing
Anxiety disorders
Marriage and relationship counseling
Eating disorders
Obsessive-compulsive disorder
Grief counseling
Therapy for children
Anger management
Life coaching
Major life transitions including death, marriage, moving, job loss, and more
Some people may not even know why they need to talk to someone, and that's okay too. If you feel there's something standing between you and your best life, we can help you figure out what it is and develop a plan to manage or overcome it completely.
Much of counseling involves teaching skills. Managing chronic anxiety can be done through a learned set of skills; interacting socially is a learned skill. Communication is a big skill that many people need help with—just ask our couples in relationship therapy!
There are several routes you might experience in counseling, but they all have one goal in common: to help you find balance. You may need help balancing work and your personal life, balancing your emotions, balancing your reactions to situations, or balancing your self-esteem. Whatever the case, Thriveworks Tallahassee counselors want to be your partner on your road to wellness. We provide a safe, nonjudgmental environment to enable you to express yourself and work toward the best you.
Thriveworks Tallahassee Counseling Benefits
Thriveworks was founded with the goal of providing access. Due to scheduling, wait lists, insurance red tape, and other barriers to treatment, we knew many people who needed help weren't getting it. With that in mind, we decided to do a few things differently:
Major Insurance Plans Accepted: Given the cost of monthly insurance premiums, it's only reasonable that you'd like to get the maximum benefits. While many counseling practices don't accept many insurances, Thriveworks Tallahassee FL accepts a wide variety, including most of the major carriers. If you have questions about what your insurance will cover, give us a call and we'll walk you through it. It's likely you'll be able to get into therapy for just the cost of your copay.
No Waiting List:It's common for Tallahassee FL counseling practices to operate with a waiting list. The downside of a waiting list is, of course, the wait for the patient in need. We believe in helping you as quickly as possible, and for that reason we can usually see you within 24 hours.
Extended Hours: Have you ever wished you could make appointments outside of normal work hours? After all, it can be difficult to take off from work for any reason, let alone one you may prefer to keep private.
Well, Thriveworks Tallahassee FL to the rescue! We have extended hours from 8am to 9pm Monday through Friday, and 8am to 5pm on Saturday. Our therapists are available to see you at times that are convenient for you.
Experts in the Industry
Thriveworks Tallahassee FL counselors are highly trained experts in the mental health field with one main goal: helping our clients. If you're down, if you're in pain, if you're struggling under the weight of something, whether you know its identity or not, contact us. There's no need to wait any longer to start feeling better. You can thrive. We can help.