Meet our Providers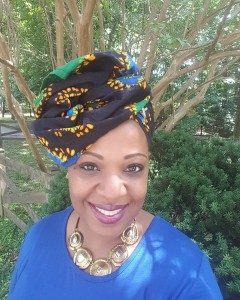 Avalaura Beharry
Address:
9196 Autoville Drive
College Park, MD 20740
---
Embrace all that you are, in service to the world and to your highest and most incredible life -- the journey waits for no one, it begins now! This is a challenge from Avalaura, the internationally celebrated Intuitive Consultant and Life Coach. Avalaura passionately dedicates her life to assisting mission driven leaders and individuals live their best lives and achieve their BIG dreams. If now is the time for you to live a freedom-focused life, detox yourself of limiting beliefs that no longer serve you, and create an unrecognizable reality — then Avalaura is the guide you've been waiting for.
Avalaura says, "I work with people who feel called to do big, great and meaningful work in the world and for whatever reason, they're either not doing it or worse, they're doing it unfulfilled."
As the founder of Avalaura's Healing Center, Avalaura uses a holistic approach to help individuals deal with challenges and life issues that stop them from living fully, completely and authentically. She takes her clients from hole to wholeness in their life, relationships and business by guiding them through a powerful healing process that helps them discover who they are, who they wish to be, and how to get there. She is an avid foodie who loves to pray, meditate, laugh, travel, spend time with friends and family and sit at the feet of her teachers and mentors.
Avalaura is a Licensed Graduate Social Worker who holds a Bachelor's Degree in Psychology and a Master's Degree in Social Work from Howard University in Washington, DC. Additionally, she is a trained Reiki Master/Teacher, Certified Life Coach and Spiritual Counselor, Hypnotherapist, Holistic Aromatherapist and Yoga/Meditation Instructor.
It's your time to breakthrough fears and make a greater impact and it all begins within you. Transform with Avalaura's support and contact her today for a consultation.
Age Groups Seen:
Helps with...
ADHD/ADD
Addiction
Adolescents
Aging
Alcohol abuse
Anger
Antisocial Personality
Anxiety
Asperger's
Autism
Blended Family
Careers
Chronic Pain
Codependency
Coping Skills
Dating
Dependency
Depression
Developmental Disorders
Divorce
Domestic Violence
Drug abuse
Eating Disorders
Family Conflict
Fear / Phobia
Gambling
Goal Setting
Grief / Loss
Impulsivity
Infertility
Infidelity
Internet Addiction
Life Coaching
Men's Issues
Money/Financial
Narcissism
Nutrition
OCD
Parenting
Personality Disorder
Pregnancy
Racial Issues
Relationships
Self Esteem
Self Harm
Sex Therapy
Sexual Abuse
Sexual Issues
Single Life
Skin Picking Disorder
Sleep/Insomnia
Social Anxiety
Spirituality
Sports Stress
Substance Abuse
Trauma / PTSD
Under-achievement
Video Game Addiction
Weight Management
Women's Issues
Workaholism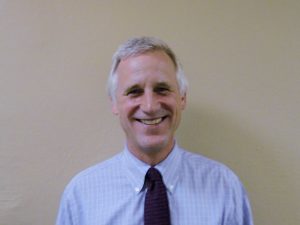 James Huntington
PsyD, MA, BA
Address:
5530 Wisconsin Avenue Suite 802
Chevy Chase, Maryland 20815
---
For years, Dr. Huntington has helped families, adults, and adolescents build stronger relationships by teaching communication skills and how to form boundaries. He has found that these new kills empower clients to try new challenges and give them a more optimistic disposition.
For clients with chronic pain, anxiety, depression, grief, substance use problems, and adjustment issues, Dr. Huntington uses a motivational and collaborative approach. Through frank discussions, clients often clarify their values, focus on the present with mindfulness, and examine their emotions. Soon, clients are struggling less and growing more as they accept themselves for who they are.
Adolescents often need help clarifying their own values so that they can live in a way that feels genuine and authentic. Dr. Huntington helps teens improve their social skills which may lead to better peer friendships, healthier family interactions, and a smoother transition into adulthood.
Dr. Huntington spends time with adult clients identifying which aspects of their lives are most meaningful. Adults can then focus their attention on what brings them joy. Clients often explore their principles, priority, spirituality, and standards during this process.
Helps with...
Family Conflict
Relationship Issues
Spirituality
Anxiety
Coping Skills
Depression
Grief
Life Coaching
Resilience Training
School Issues
Substance Abuse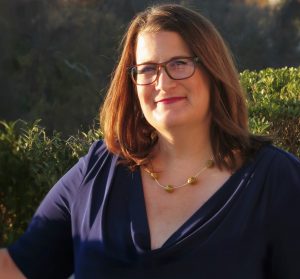 Rachel Wills
LPC
Address:
3000 Connecticut Ave, NW Suite 402
Washington, DC 20008
---
I am both an Licensed Professional Counselor and a Certified Rehabilitation Counselor. I am a native to the DC or DMV (DC/Maryland/Virginia) area. I know this is a hard place to put down roots, secure career success, and maintain work-life balance.I took a circuitous path to become a counselor. In fact, I've "been" many things, barista, teacher, and a recycling specialist. Embracing ourselves, limitations and all, is the key to resiliency & happiness. It takes an act of courage or faith to embrace who you are and what you want to do for your own happiness. It's worth it.
I believe in your process to finding work-life balance and self acceptance. . If you struggle with feeling "less than", "different than", or are not sure where you "fit" & what makes you special - then I'm the counselor for you. My goal is to provide you with positive coping skills that will enable you to feel confident & empowered. You're much more than a label or diagnosis.
I specialize in ADD, work-life balance, dual diagnosis and substance use disorders (emphasis on harm reduction and recovery).I can help you to understand & improve your self concept; reduce negative labeling; address stigma related to mental wellness, addiction, and body image. I'll positively guide you in your search for a life that includes fulfillment with your career. I'll definitely help you advocate for yourself.
I focus on different abilities vs. disabilities. As an individual who has ADHD and has struggled with addiction, I have personal knowledge of how devastating this combination is. I believe there are no "bad dogs", only bad behaviors and poor coping skills.
What made you want to become a therapist?
I was always told that I was sensitive and helpful. I also struggled with ADHD & low self esteem
What do you like most about working with clients?
I love helping clients see the positive in themselves and learn to trust in their decisions
Can you tell me about a difficult client/case? What were the challenges and how were you able to help your client?
I've had many "hard cases" and have found that respect & being able to admit when I'm wrong - goes a long way
Do you use any specific counseling method or philosophy?
I believe the only things we can change are our perceptions/attitudes/behaviors; that aligns with Existentialism & Cognitive Behavioral Therapy
What is one thing that you try to teach every client?
I coined a phrase - "There are no bad dogs, only bad behaviors & coping skills." I tell everyone they're not "bad ."
How long does it usually take for a client to begin to experience change?
It takes a month to form a habit but I've had clients say they felt better immediately after talking to me.
How might you counsel a client who is experiencing social anxiety?
I say pick out one person to talk to or start helping someone if at a home party, etc. & remember most people feel just as awkward
How might you counsel a client who is experiencing clinical depression?
I'd say don't try to make yourself "happy". It's OK to feel/be depressed but how you can choose how you cope with it.
How might you counsel a client who is battling addiction?
I'd use motivational interviewing & try to determine whether the goal is harm reduction or cessation. I subscribe to the disease model and I believe that it isn't a question of will power. I'd focus on the feelings behind the addiction.
What is one thing you've learned from a client?
That you can't judge how therapy will work or what connection you'll forge after only one session.
What should clients expect during their first counseling session with you?
To be OK with beginning with an organic conversation vs. a structured intake. I like the client to just feel comfortable talking to me.
learn_more caption="What would you say to a client who was nervous about his or her first session?"] It's typical & that it will get easier after the 1st session. I always welcome questions & I can go first with the talking if it helps [/learn_more]
What advice would you give to a client trying to choose a therapist?
Go with your gut instinct after talking and interviewing the therapist vs. choosing based on specific technique
How do your clients know if counseling is working?
They're usually able to tell me but I often point out ways in which they've grown or shifted perspectives.
Can clients become dependent on counseling?
.I think clients can be dependent but not if the counselor/therapist is doing his/her job
Age Groups Seen:
Helps with...
Work-Life Balance
ADHD
Addiction
Alcohol Abuse
Anxiety
Bipolar Disorders
Bisexuality
Career Counseling
Codependency
Coping Skills
Depression
Drug Abuse
Dual Diagnosis
Family Conflict
Grief
Homosexuality
Life Transitions
Peer Relationships
Relationship Issues
Self Esteem
Stress
Substance Abuse
Trauma PTSD