Meet our Providers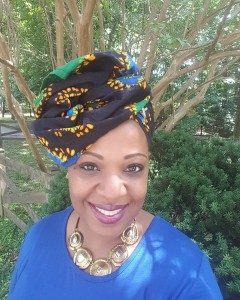 Avalaura Beharry
Address:
9196 Autoville Drive
College Park, MD 20740
---
Embrace all that you are, in service to the world and to your highest and most incredible life -- the journey waits for no one, it begins now! This is a challenge from Avalaura, the internationally celebrated Intuitive Consultant and Life Coach. Avalaura passionately dedicates her life to assisting mission driven leaders and individuals live their best lives and achieve their BIG dreams. If now is the time for you to live a freedom-focused life, detox yourself of limiting beliefs that no longer serve you, and create an unrecognizable reality — then Avalaura is the guide you've been waiting for.
Avalaura says, "I work with people who feel called to do big, great and meaningful work in the world and for whatever reason, they're either not doing it or worse, they're doing it unfulfilled."
As the founder of Avalaura's Healing Center, Avalaura uses a holistic approach to help individuals deal with challenges and life issues that stop them from living fully, completely and authentically. She takes her clients from hole to wholeness in their life, relationships and business by guiding them through a powerful healing process that helps them discover who they are, who they wish to be, and how to get there. She is an avid foodie who loves to pray, meditate, laugh, travel, spend time with friends and family and sit at the feet of her teachers and mentors.
Avalaura is a Licensed Graduate Social Worker who holds a Bachelor's Degree in Psychology and a Master's Degree in Social Work from Howard University in Washington, DC. Additionally, she is a trained Reiki Master/Teacher, Certified Life Coach and Spiritual Counselor, Hypnotherapist, Holistic Aromatherapist and Yoga/Meditation Instructor.
It's your time to breakthrough fears and make a greater impact and it all begins within you. Transform with Avalaura's support and contact her today for a consultation.
Age Groups Seen:
Helps with...
ADHD/ADD
Addiction
Adolescents
Aging
Alcohol abuse
Anger
Antisocial Personality
Anxiety
Asperger's
Autism
Blended Family
Careers
Chronic Pain
Codependency
Coping Skills
Couples
Dating
Dependency
Depression
Developmental Disorders
Divorce
Domestic Violence
Drug abuse
Eating Disorders
Family Conflict
Fear / Phobia
Gambling
Goal Setting
Grief / Loss
Impulsivity
Infertility
Infidelity
Internet Addiction
Life Coaching
Men's Issues
Money/Financial
Narcissism
Nutrition
OCD
Parenting
Personality Disorder
Pregnancy
Racial Issues
Relationships
Self Esteem
Self Harm
Sex Therapy
Sexual Abuse
Sexual Issues
Single Life
Skin Picking Disorder
Sleep/Insomnia
Social Anxiety
Spirituality
Sports Stress
Substance Abuse
Trauma / PTSD
Under-achievement
Video Game Addiction
Weight Management
Women's Issues
Workaholism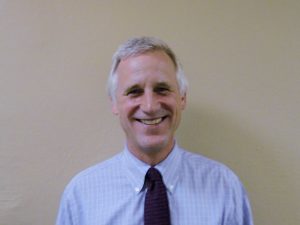 James Huntington
PsyD, MA, BA
Address:
5530 Wisconsin Avenue Suite 802
Chevy Chase, Maryland 20815
---
Dr. Huntington has extensive experience helping adolescents, adults, and families improve functioning by increasing communication skills, sharpening boundaries, and building stronger relationships. Clients with chronic pain, grief, anxiety, depression, substance use problems, and general issues with adjustment have all benefited from his motivational, collaborative approach. Frank discussions help clients clarify values, examine emotion, and focus on the present in ways that are consistent with mindfulness-based cognitive behavior therapy. Clients soon spend less time struggling as they grow more accepting of themselves.New skills make them more optimistic and more eager to take on new challenges.
Work with adolescents often focuses on helping them identify their own values so they can behave in ways that feel authentic and genuine. This work often improves social skills, raises status among peers, and enhances interactions with parents and siblings, laying a firm foundation for the transition to adulthood.
Adult clients spend time identifying which aspects of their lives provide the most meaning so that they can shape their work lives, find and maintain supportive relationships, and focus on the activities that bring them the most joy. These conversations often involve extensive examinations of spirituality, principles, standards, and priorities.
Helps with...
Family Conflict
Relationship Issues
Spirituality
Anxiety
Coping Skills
Depression
Grief
Life Coaching
Resilience Training
School Issues
Substance Abuse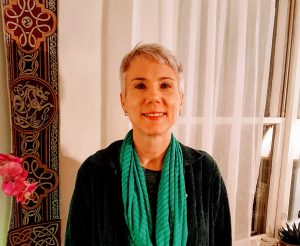 Rose Marghi
LCMFT
Address:
8701 Georgia Ave, Suite 401
Silver Spring, MD 20910
---
I believe asking for help by coming to therapy is a courageous act. In the relationship between the client and therapist the client is not alone with their issues. As your therapist, I provide a safe, warm environment where you can openly discuss your concerns. I work collaboratively with clients. I believe you are the expert on yourself 24/7 and I bring expertise in my 20 plus years as a helping professional, first as a nurse, then as a therapist. As you share your story some of your struggles, symptoms and concerns begin to make sense. I work with clients to help them gain more emotional regulation so they can function better.
Are you stuck? Sad? Anxious? I focus on helping Clients to increase their self-esteem by having them understand their own life story. Clients determine what they want to carry forward from the past and what they want to leave behind. I help Clients manage their emotions through non-medicinal approaches. I believe the Client is the expert on their own life as they live inside themselves 24/7. I bring expertise from my 20 plus years of helping people feel better as a nurse and a therapist. Two heads are better than one. My job is to help you to help yourself.
In the supportive, confidential therapy experience, Clients create short and long term goals. We can work on your goals and we can set them aside. In each appointment, I ask Clients, WHAT DO YOU NEED TODAY? Whatever clients need, guides the day's discussion. I believe in education. I educate clients about emotional intelligence.
Therapy is about having someone focus completely on you. You are the most important person in the room. It is a place to work out your life. I believe in using humor and cheer your successes and growth. Therapy is an investment in you!
Helps with...
Anxiety
Depression
PTSD
Bearevement
Grief and Loss
Life Coaching
Spirituality
ADHD/ADD
Drug and Alcohol Addiction
Adolescents
Eating Disorders
Careers
Domestic Abuse
Dating
Women's issue
Goal Setting
Stress
Self-Esteem
Relationships
Sexual Abuse
Workaholism
Payment Options...
Cash/ Self Pay
all PPO's
Cigna
Accepts out of network insurance providers and provides paperwork for reimbursement.