Pflugerville Counselors and Coaches
---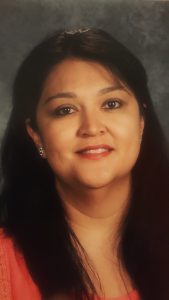 Veronica Casey, MA, LPC, NCC
Veronica believes choosing counseling is a big step towards discovery of yourself and identyfing life goals. She strives to help individuals who are confronted with difficult life transitions and create a supportive therapeutic space for clients to engage in healing and personal growth. Veronica is particularly passionate about helping clients to decrease and manage anxiety and supporting parents and their children in building positive bonds. She also has experience working in the public school setting and child protective services that includes family services and adoptions. She will listen and understand how to best support clients' individual needs. Veronica Casey graduated with a Master's degree in Professional Counseling from Texas State University and a Bachelor's Degree from University of Texas at Austin in Communication. She is a Licensed Professional Counselor and member of National Board for Certified Counselors since 2014. She welcomes clients of all backgrounds, gender, and sexual orientations. She provides individual, group and family counseling to adults and adolescents. She also provides play therapy to children.
Veronica's Specialties:
Depression
Anxiety Disorders
Trauma
Stress
Parenting
Adoptions
Grief and Loss
Building Healthy Relationships
Improving Self-esteem
---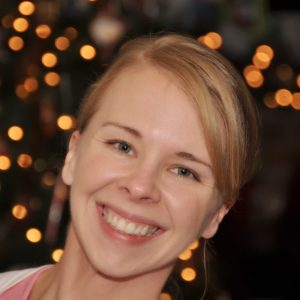 Selena Tyler, LPC
Needing a new way to alleviate distress and emotional discomfort? Selena Tyler is a Licensed Professional Counselor who can teach new ways of thinking, feeling and behaving that can increase overall health and well-being. She has a keen ability to assist those struggling from addictions, plus their family members who are impacted by those same addictions. Selena works with couples on a variety of issues, and is Gottman Level I and II trained for couples work.
Selena focuses on identifying values and learning ways to develop a value-driven life. She can help guide you during difficult situations and to learn new ways of having a different relationship with troublesome situations. Selena does offer mindfulness based skills so you can observe your thoughts and emotions in a more positive light.
Selena is a graduate of St. Edwards University with a Masters in Counseling. Her practice includes working with adolescents, individuals, couples and families.
Areas of specialty:
Anxiety
Depression
Addictions
Couples or Relationship Issues
Substance Abuse
Family Therapy
LGBTQ friendly
Grief and loss
Divorce/blended family issues
---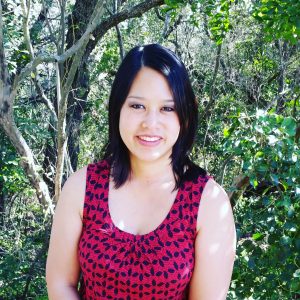 Dr. Angela Ziskis, LP
Dr. Angela Ziskis is Licensed Psychologist. She has lived in the Austin area since 2012 and is a native Houstonian. She earned a Bachelor of Arts degree in psychology at Northwestern University and earned a Ph.D. in clinical psychology at Rutgers University.
Dr. Ziskis enjoys working with adults and adolescents and has clinical experience in a variety of treatment settings, including inpatient hospitals, outpatient clinics, and the Central Texas Veterans Healthcare System. Her approach to therapy is person-centered, that is creating an open and honest environment to get to know you, your strengths, and your struggles. Together, she will create a treatment plan with you that will enable you to use your strengths to achieve your life goals. Dr. Ziskis is trained to provide evidence-based treatments, which include Cognitive Behavioral Therapy (CBT), Dialectical Behavior Therapy (DBT), and Cognitive Processing Therapy (CPT). She often uses components of a variety of therapies to best suit your needs.
Specialities:
Adolescents (Age 13+)
Adults
Anxiety to include Social Anxiety and OCD
Mood- Depression and Bipolar Disorder
Personality Disorders such as Borderline
DBT
Grief and loss
PTSD
Substance abuse and relapse prevention
 Click here to find out if this provider takes your insurance.
---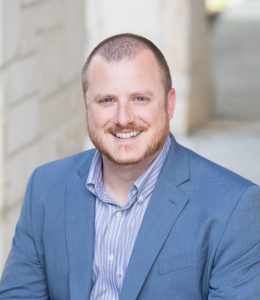 Tom Alexander, PhD, LPC
Tom Alexander is a Licensed Professional Counselor. He works with individuals and couples who are struggling with the difficulties that life brings their way: depression, anxiety, addiction, and the social and relational issues which emerge from these struggles. He is an EMDR trained clinician and is passionate about working with individuals who have experienced trauma. Tom has an affinity for working with men in recovery from addiction. He has several years of experience providing addiction treatment and and has earned a Ph.D. in Addiction Psychology.
Tom is a graduate of Arkansas State University's Rehabilitation Counseling program. His work has spanned a wide array of clientele, including those with bipolar disorder, psychotic disorders, PTSD, depression, anxiety, and personality disorders. If you or your loved one are seeking support in moving toward a better quality of life, please contact Tom for a consultation.
Areas of Specialty:
Depression
PTSD (EMDR Clinician)
Anxiety
Relationship issues
Men's issues in mental health
Anger and Depression
Overcoming mental health stigma
Addiction
Men's issues in recovery from addiction
Healthy sexuality
Finding purpose and meaning
Overcoming past trauma that contributes to addiction
Co-occurring Disorders
---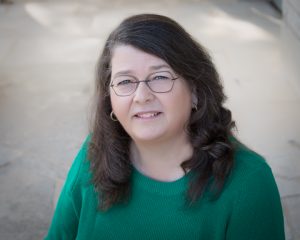 Joan Maus, LCSW
Joan earned her Master of Science in Social Work from the University of Texas. She is a licensed Clinical Social Worker ready to help. Are you needing a compassionate, experienced clinician to work with you, your family member or your child? Joan has worked with a variety of clients over the years and can treat most common disorders, such as anxiety, post-traumatic stress, depression, bipolar, schizophrenia, personality disorders and more. She is a trusted social worker who has specialized training in the area of grief and loss, child/parent relationship improvement, parent skills enhancement, ADD/ADHD and Oppositional Defiant Disorder. Joan's specialty is that she has a range of expertise and can navigate most any family or relationship issue that you may have.
Throughout Ms. Maus' career she has worked with drug and alcohol addicts in dealing with their mental health issues that may complicate those addiction issues. She has worked with active duty military soldiers and their families and can work with former military and retirees. Joan also has special training in working with various trauma issues.
Joan works with clients as young as 5 and as old as 75. She has experience with victims of sexual abuse, childhood abuse, emotional and verbal abuse. Appointments are available now for you or your family member.
---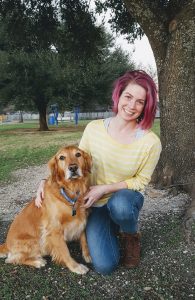 Elizabeth "Betsy" Kahl, LCSW
Betsy is a licensed clinical social worker in Texas and Ohio. A native of Cleveland, Ohio, Betsy completed her undergraduate work at the University of Notre Dame and earned her Masters of Social Work at Cleveland State University. Betsy has studied and practiced animal assisted therapy, and has been able to partner with horses, dogs, turtles, and even skunks to connect with clients and facilitate change. At Thriveworks, her co-therapist will not be a skunk, but will be her 5 year old rescued Golden Retriever, Bo Duke. Betsy and Bo worked in an alternative school in Ohio for children and adolescents with emotional and behavioral challenges. Together they practiced with students to develop social skills, emotional regulation, and adaptive coping skills for life stressors. Life and learning can be frustrating and hard, and Bo is always ready for a quiet cuddle, a belly rub, or a game of fetch to help.
As a clinician, Betsy has worked with children, adolescents, adults, and families and has experience supporting clients with autism, anxiety, ADHD, and emotional disturbance. Betsy has a passion for being with individuals who are experiencing grief and loss. Coming from a person-centered, strength based approach, Betsy utilizes a variety of expressive techniques including art, drama, narrative, and play to find meaning and possibility.
Areas of Speciality:
Children ages 6 and over with emotional regulation difficulties
Conduct disorders
Social skill development
Adaptive coping skills
Grief and Loss
Parenting and family communication issues
Animal Assisted therapy with her licensed therapy dog, Bo
---