Meet our Providers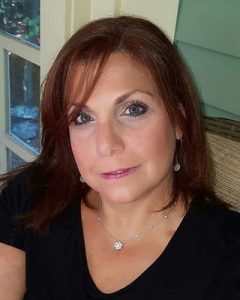 Rita Morris
LMHC
Address:
18 Blue Jay Road
Westwood, MA 02090
---
My greatest reward as a therapist is helping my clients explore ways to make the changes in their lives that will allow them to look forward to the future with hope. I believe that we all need someone to talk with who will really listen and accept us as we are, without judgment. I provide my clients with that warm, nonjudgmental environment—a safe place to explore the issues that may be preventing you from living the life you want.
I hold a Master's degree in Counseling and am a Licensed Mental Health Counselor. I use a variety of approaches to help my clients, depending on individual needs. I am a trained not only as a therapist, but as a Life Coach. My experience includes working with clients dealing with a variety of issues, anxiety, depression, parenting challenges, relationship and family issues.
If you feel that you are ready to commit to bringing about positive change in your life, I encourage you to take that first step. I'm here to help and look forward to hearing from you!
Helps with...
ADHD / ADD
Addiction
Adolescents
Aging
Alcohol abuse
Alzheimer's
Anger
Anorexia
Anxiety
Asperger's
Autism
Blended Family
Bulimia
Careers
Children
Chronic Pain
Codependency
Developmental Disorders
Divorce
Domestic Violence
Drug abuse
Eating Disorders
Family Conflict
Fear / Phobia
Goal Setting
Grief / Loss /
Bereavement
Impulsivity
Infertility
Infidelity
Infidelity / Affair
Life Coaching
Men's Issues
Money / Financial
Pregnancy
Racial Issues
Relationships
Self Esteem
Self Harm
Sexual Abuse
Single Life
Sleep / Insomnia
Social Anxiety
Spirituality
Stress
Substance Abuse
Trauma / PTSD
Underachievement
AddictionWeight
Management
Medfield Counseling – Mental Health, Therapy, MA Depression Help
There are many different reasons that individuals choose to pursue counseling. The world is not an easy place. Death, disease, heartache, divorce, addictions, loneliness; the list goes on and on of things that challenge our mental health. We may be able to manage on our own, or maybe just struggle though. But why just survive? Why not thrive? When you connect with a Thriveworks Medfield counselor or therapist, you are taking the first step in creating the reality that you really want and need.
When we evaluate the need for counseling or therapy, we often measure functioning from a -10 to a zero. A person at a -10 would be nearly unable to get out of bed, make decisions, hold a job, or communicate effectively. A person at a 0 would be nearly unhindered by mental health issues such as depression or panic attacks. A Thriveworks Medfield counselor or therapist can help you improve your functioning and find victory over your mental health issues.
At Thriveworks Medfield, we also specialize in coaching, we often take someone from a 0 to a +10. Life or career coaching is for the individual that is highly functioning in life, but is hoping to achieve more, and work on realizing their dreams. If you have dreams that you have put on a shelf for years or decades, isn't it time to breathe new life into them? Let your dreams see the light of day. Contact Thriveworks Medfield, and let us help you focus your dreams, understand your strengths, and create the life you have always wanted.
Thriveworks Medfield has counselors and therapists that are experts in many areas. These include, but are not limited to:
Addictions
ADD/ADHD
Autism and other developmental disorders
Depression and bipolar disorder
Schizophrenia and other personality disorders
Marriage and couples counseling
Premarital counseling
Anxiety and panic disorders
Career counseling
Life coaching
Addictions
Posttraumatic stress disorder
Sex addiction
The reasons that individuals, couples, and families pursue counseling are numerous and difficult to summarize. You may have been considering counseling for years, or even decades. Perhaps you have been begging your spouse or partner to pursue counseling to improve your relationship. Maybe you are worried about a wayward child or teen. As a parent, when you have a gut feeling that something is seriously wrong with your child, you should never ignore that feeling. Teenagers face incredibly difficult times in society today. Social media, cyberbullying, legal and illegal drugs; adolescents face more challenges today than their parents could have ever imagined. Give your child a helping hand by making sure their mental health is monitored and well managed. Thriveworks Medfield can partner with you as the parent for the betterment of your child or teen.
Whatever your need, Thriveworks Medfield will match you with a provider that perfectly suits your personality and goals. We will help you evaluate your needs or goals for counseling and therapy, create an action plan, and then help you continuously monitor your progress. Real change is possible when you partner with a knowledgeable, educated professional.
You have many choices when it comes to your mental health. When you conducted the search that brought you to this page, you were probably inundated with choices. It can be overwhelming to make a choice. Rest assured; Thriveworks Medfield is a safe, positive choice. Our providers are experts in their field, ready to work with you and your family.
We respect that it may be difficult for you to contact us. It is not easy to take time out of your busy schedule to focus on yourself. For all of these reasons, we want to be available when you need us. Out of respect for your busy life, we maintain a "no waiting list" policy. In most cases, we are able to connect you with a Thriveworks Medfield coach, therapist, or counselor in as little as 24 hours. We are ready when you need us.
Perhaps you are still wondering if you should call. Wonder no longer. Let us help you create the life you have always dreamed about, or realize the goals that you forgot about long ago. It would be our honor to walk with you on this journey of healing and change. Call us today. We are ready to journey with you to health and healing.