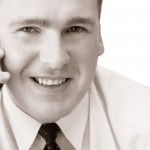 Dedicated to Service
Thriveworks counselors and life coaches are leaders in the field. Many have graduated from top institutions, including Harvard University and Yale University, have published research in professional journals as well as popular periodicals, and Thriveworks providers are often quoted by reporters across the Uniter States. Most importantly, Thriveworks providers and Focused on providing premium care.
Every Thriveworks provider undergoes a rigorous screening process. We not only check credentials and licensure, we survey past clients and receive rich feedback on their experience and outcomes, we interview other licensed professional in the field, and we look into outstanding career achievements. This means, we bring on only the most accomplished, the most effective and service-oriented counselors and life coaches.
Let us help connect you with a counselor / life coach in your area. Call Us at 1-855-4-THRIVE.