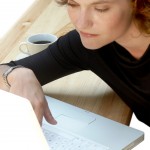 Online Counseling (and Online Life Coaching), for many busy clients, is becoming the preferred method to connect with a counselor / life coach.
Thriveworks offers several ways to connect with a counselor of life coach over the telephone and internet.
Click on any of the following to learn more!
Ready to get started?
Or have more questions? Call us at 1-855-4-THRIVE, or contact us here.
Learn more about Online Counseling Therapy here: Online Counseling Overview