Jessica Pena-Cabana, PhD, MEd, CSC, LPC, LCAS, CFC
Founder & President, Therapist, Trainer, Instructor
Dr. Pena-Cabana has over 16 years of experience working with children, adolescents, couples, families, and adults with special needs and emotional issues. Dr. Pena-Cabana is trained as a National Certified Forensic Counselor (NAFC) and also in CBT, DBT, EMDR, Motivational Interviewing, Mindfulness, Solution focused, Play therapy, Grief and Loss, PTSD, and trauma. She is a member of AASECT/ Sex Therapist. She has work as a Clinical Director, Therapist, and Professor in NYC, Texas, and South Carolina. Dr. Pena-Cabana has the experience and ability to work with children with Autism, ADD/ADHD, oppositional behaviors, Anger Management, and trauma. Additionally, she provides therapy and supervision for Parenting, Grief and Loss, and Behavioral Problems and Families suffering from PTSD .
Dr. Pena-Cabana was trained in a Military setting to work with those suffering from various forms of PTSD, Anxiety, Addictions, Grief, and Depression. She is socially sensitive and able to work with diverse populations, including those who are monolingual Spanish, recent immigrants, and the LGBT population. Dr. Pena-Cabana has traveled extensively and has chosen South Carolina to be her home. She loves to travel, help people, and spend time with her family.
---
Tamekia (Miko) Parker, MSW
Tamekia (Miko) Parker received her Bachelors in Psychology Degree from the University of South Carolina, and currently receiving her Master's Degree in Social Work from the University of Southern California. Miko has experience working with adults and children dealing with life-limiting illnesses/end-of-life. She is committed to working with all populations in providing the highest quality of care to promote healing and growth. Her passion is to help individuals find realistic solutions/tools to suit individual needs.
---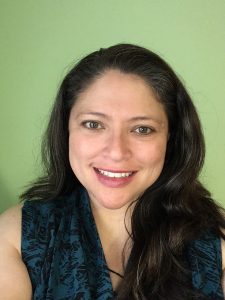 Tracie Parker,
Tracie Parker received her B.A. from the University of Washington and is currently a MSW Candidate with the University of Southern California. She has over 16 years of military service serving in both the active and reserve components. She is committed to working with children, adolescents, couples, families and adults from all populations. Her area of focus is with military service members, veterans, and their families dealing with PTSD, reintegration, and transition issues. Tracie is dedicated to gaining the knowledge, skills, and expertise to help people improve the quality of their lives.
---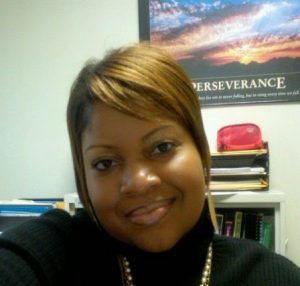 Deana Tucker, LPC
Deana Tucker is a native of South Carolina and has worked in human services/helping profession for over 12 years. Deana is a Clinical Counselor with a Master's Degree from Webster University. She is a Certified Addictions Counselor II for the state of South Carolina, as well as a Licensed Professional Counselor.
She enjoys working with a variety of populations which ranges from elementary students, teens, adults and family units. Deana has experience with providing services in outpatient, home, and residential settings. She has helped youth work on vital life issues that include of self-esteem, decision making, grief, anger / behavioral / and crisis management. Deana has also had the opportunity to work with individuals who have psychiatric disorders ranging from mild to severe within the local community. Over the years Deana has worked in several capacities which have broaden her diversity and ability to work with various populations.
She enjoys spending time with her family, vacationing at the beach, and fishing!
Favorite Quote: Be your own kind of beautiful! (Author unknown)
---
R. Patrick Pellicer, MRC, LPC
Patrick is a native to the Columbia area, and has six years professional experience as a counselor and therapist. He graduated from the Department of Rehabilitation Counseling at the University of South Carolina's School of Medicine. He also has a Certification in Psychiatric Rehabilitation from that program. He has spent the first two and a half years of his career working for the South Carolina Vocational Rehabilitation Department where he primarily served clients with psychiatric issues, but also served clients with substance use disorders, co-occurring disorders, deaf and hard of hearing clients, individuals with physical disabilities, and special needs. For the last three years he has worked at the South Carolina Department of Mental Health at their Inpatient Substance Use Disorder Hospital, Morris Village. He has extensive personal and professional experience in assisting clients, and their families, with substance use disorders, co-occurring disorders, and the accompanying codependency issues. He has extensive connections with local support services and mutual help groups. He has completed all three tiers of the Star Behavioral Health Providers Military Sensitivity Training.
He has had a variety of experiences personally and professionally with people of all ages, and is willing to work with anyone that is ready and willing to work with him. He has lived in China, Scotland, the Philippines, and Los Angeles. He enjoys travel, college football, DIY, and even sews a little bit.
His ideal client would be someone who is prepared to complete tasks that are agreed upon in-session between the client and the therapist. This client would complete these tasks, on their own, away from the session, and would review the results in the next weekly session. He believes that any change that is made in a client's life, even the tiniest, has the potential to be a positive force for overall change. These series of changes build momentum, session to session, that ultimately empowers the client to live the life that they want to live.
---
Lorraine Tavarez-Lopez, SSP, LPES, NCSP
Lorraine is a Licensed Psycho-Educational Specialist, South Carolina Board of Education certified School Psychologist II and Nationally Certified School Psychologist.
She is also a Licensed School Psychologist in the state of Florida. Lorraine holds an undergraduate degree in Social Psychology from Park University, a graduate degree and specialist degree in School Psychology from Capella University.Her experience includes working as a pre-school teacher, elementary school teacher and middle school teacher. After becoming a certified School Psychologist, Lorraine secured a position in a public school setting assessing children in grades pre-K-12, conducting functional behavioral assessments and developing behavioral intervention plans. Lorraine has also taught Psychology and Child Development classes at the Technical College level and Statistics at the University level.Being a bi-lingual school psychologist (Spanish and English), Lorraine has dedicated herself to learning more about how the bi-lingual mind learns and providing assessments in both Spanish and English. Lorraine strongly believes that all children, despite language and/or cultural differences can reach their full potential when given the proper guidance and tools.
Specialties:
Psycho Educational Evaluations
A psycho-educational assessment is a battery of individually administered tests that measure a person's cognitive functioning, academic skill development and psychological functioning. It may identify a student's learning style, their strengths and any areas of improvement. It would provide information regarding an individuals strengths and weaknesses among various processing abilities.
A comprehensive psycho educational evaluation is commonly used to identify and diagnose learning difficulties related to: ADHD, Learning disabilities in reading, writing and math, Developmental delays, Visual/Perceptual and visual-motor skills, Memory and Autism.
An evaluation takes approximately 6 to 8 hours of individual administration, broken up into 2 or 3 days and includes the following: An intake session, individual administration of assessments and a feedback session to review evaluation results and determine recommendations to enhance academic and behavioral functioning and the development of a treatment plan, which may address the use of behavioral techniques that build useful skills in learners with Autism, ADHD and Developmental Delays – from toddlers through adulthood.
*As a resident of your county, your child (pre-school through grade 12) may be eligible for a psycho-educational evaluation at no expense to you. These are provided by the School Psychologist assigned to the public school your child attends or by the School Psychologist at Child Find if your child does not attend a public school.
---
Tania Rodriguez Colon, LC
Tania Rodriguez Colon received her B.S in Behavioral Science from Wilmington University and is currently a MSW Clinician from the University of Southern California. She is Bilingual (Spanish) and fully committed to working with children, adolescents, couples, families and adults with special needs and emotional issues. She is experienced in working with children with Autism, as an ABA therapist, and experienced with ADD/ADHD, Grief and Loss, and Behavioral Problems.
Tania is fully dedicated to making a difference in our community and is especially interested in continuing to expand her knowledge in the areas of substance abuse and trauma. She has worked with children in the foster system, at risk youth, and families dealing with domestic violence. It is her desire to better serve her clients and is pursuing Play Therapy certification, Trauma-Focused Cognitive Behavioral Therapy certification and Addiction's Counseling Certification.
---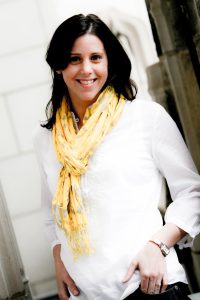 Jamie Minter, MSW, LISW-CP
Jamie is a licensed Therapist and Certified Grief Recovery Specialist (TM) committed to helping people find emotional balance in their lives. Jamie received her Masters degree in Social Work from West Chester University of Pennsylvania. The focus of her practice is to help people reconnect with their strengths and inner resources that give life meaning. Jamie joins the Thriveworks team with a variety of experiences working with adults, older adults, children and adolescents. Jamie has a background working in community mental health outpatient and inpatient, substance abuse treatment centers and hospice. Jamie is particularly interested in working with adults who are struggling with any type of grief/loss issues whether it be the loss of a loved one, relationship issue, life change/life stage issue, or something from childhood you did not get such as a supportive parent or abuses suffered causing you self-doubt or anxiety/depression in adulthood.
Jamie's practice is guided by her training in Transactional Analysis, Cognitive Behavioral Therapy, Positive Psychology, and Motivational Enhancement Therapy. Her personal style is designed to guide and inspire people into a new awareness of their special gifts and to break free from negative patterns of behaviors that hold us back.
---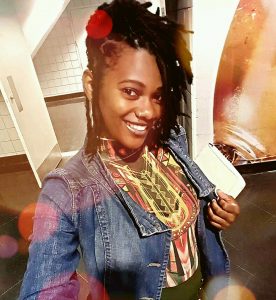 Shambrika Denise,
Shambrika is a Licensed Master's level clinician in the state of South Carolina as well as Washington, DC. She holds an Undergraduate degree in Social Work from Coppin State University and obtained her Masters in Social Work from the University of New England. Shambrika has experience working in urban areas such as Baltimore and Washington, D.C., where she experienced working with children, adolescents, young adults, couples and families. Although, she has a background working in community mental health outpatient; she's also worked in residential treatment facilities for juveniles. Shambrika has training in FFT (Functional Family Therapy) as well as TST (Trauma Systems Training).
She has helped individuals work on vital life issues that include of self-esteem, oppositional defiance, decision making, grief, anger, and trauma. Enjoys using various modalities such as art therapy and reality based therapy.
---
Janet Foster, MEd
Janet Foster received her MEd in Clinical Mental Health Counseling from Lamar University, She has had training in Parent Child Interaction Therapy and Trauma Focused Cognitive Behavioral Therapy. She is also certified in Career and Performance coaching.
Her areas of interest lie in working individuals on various levels from different backgrounds. She has experience working with depression, anxiety, grief, eating disorders, life transitions, and career coaching. She has also had the opportunity to work with Rehabilitative Behavioral Health Services focusing on mental health services for children and adolescents. She truly believes everyone has the potential to be great!
---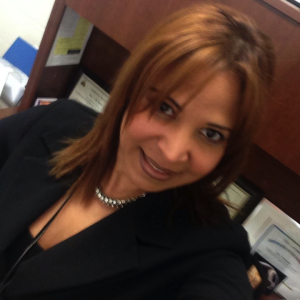 Laly Rodriguez, PhD, LPC, MAC
Laly Rodriguez has over 15 years of experience providing therapeutic services to children, adolescents, adults, couples, and families. Laly is a Licensed Professional Counselor (LPC) in the states of North Carolina and South Carolina. She is also a Nationally Certified Master Addiction Counselor (MAC). She received her undergraduate degree in Social Work, and her graduate degrees in, Psychology and Mental Health Counseling. She is currently working in her second dissertation for a doctoral degree in Adult Education. Laly is qualified in Addictions, CBT, DBT, EMDR, Motivational Interviewing, Mindfulness, Solution focused, PTSD, and TBI. Laly's professional experience includes working in a military setting, she has vast understanding of the multiple challenges that military families often encounter.
She is also experienced in working with adolescent's oppositional behaviors and Anger, Anxiety, and Stress Management. She is culturally sensitive and enjoys to work with diverse populations, including Spanish speakers. She uses an ecliptic approach, which means that she tailors the therapy according to a client's individual needs.
Laly strives to create a safe and nurturing environment in which clients can re-discover their own tools to change and grow! Laly's philosophy is "everyone is an expert of their own life", individuals only need reconnection with their own self! Bringing emotional healing to clients is my number one mission!
---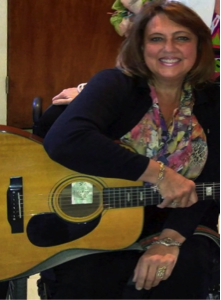 Patricia Brandon, M.ED., LPC, NCC
Pat offers counseling care in the areas of grief and loss, depression and anxiety, family and behavioral issues, anger management, life changes, and trauma. While she draws from a variety of counseling techniques, her primary therapeutic strategies are from a Cognitive Behavioral Therapy/Reality Therapy perspective, and include aspects of Motivational Interviewing and Solution-Focused approaches. She is a member of the South Carolina Association of Licensed Professional Counselors.
Prior to joining the team at Thriveworks, Pat was an independent contract counselor at The Carolina Children's Home Child/Adult Outpatient Counseling Center and Hearth Eating Disorder Clinic, where she provided counseling services to children, teens, and adults, and conducted eating disorder assessments. She also spent 34 years as a school counselor, assisting students in grades K-8, parents, and staff with a wide variety of developmental behavioral, academic, familial, and crisis-centered services. She is trained as a Red Cross Disaster Mental Health Specialist, and is a certified First Aid Mental Health Responder. Pat is also a trained mediator, and has provided assistance in both the Richland and Lexington County Family Courts, as well as with The Midlands Mediation Center. She has provided consultation services to several school districts in the Columbia area, as well as to The Richland County Sheriff's Department. She also served briefly as a DSS liaison to The Children's Case Resolution System, and has training as a guardian ad litem.
Pat brings a personal dimension to her counseling, as she was stricken with paralysis in 2014, and is currently confined to a wheelchair. This experience continues to give her unique and significant first-hand knowledge of trauma and the rigors of rehabilitative services. Though she no longer plays tennis, she still plays guitar in the contemporary choir at her church, and is on the board of The Forest Acres Neighborhood Association. She loves college football, especially the Gamecocks, and enjoys spending time with her daughters. She has several favorite mottos, but there are two that most define her personal and therapeutic endeavors:
"When going through hell – keep going!" ~ Winston Churchill
"Capta Majora!" or "Seek Greater things!" ~ a Scottish family motto
---