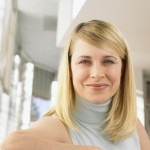 Are you interested in selling your counseling practice?
As the average age of therapists increases, many clinicians are looking to retire.
Others, are looking to get out of the "Business" of counseling, so that they can focus on their passion–client care.
Others yet, have their own personal reasons for looking to sell their counseling therapy business.
Thriveworks counseling and life coaching pays top dollar for counseling practices. We look to purchase practices both small (sometimes only one clinician) and large. We seek out practices with a track record of excellent client care, and with a strong reputation in their community.
Interested in learning more? We'd love to have a no-pressure conversation with you. Call Dr. Anthony Centore at 617-513-5433.
Sincerely,
Your Friends at Thriveworks