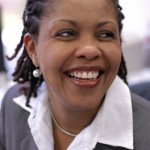 Did you know? Many counselors collect less than 80% of the monies they're rightly owed from insurance companies.
Thriveworks Medical Billing provides reliable Full-Service medical billing, so you can focus on your passion — helping clients.
To counselors in private or group practice, medical billing is a tedious, often arduous, process — and it's can be a distraction from providing excellent client care.
Thriveworks Counselor Medical Billing Service Video
Thriveworks medical billing service was created by therapists for therapists. Thriveworks started as a group counseling practice just outside Harvard Square in Cambridge, MA. Today, we help counselors around the country build and manage their counseling businesses–and that includes providing full service medical billing and state-of-the art electronic claims submission.
Let us take the burden of medical billing off your plate.
We work to retrieve 100% of the monies that are owed to you. Starting by acquiring pre-authorizations for all client session, to filing claims quickly, to following up on all outstanding claims, we retrieve on average 98 percent of your claims.
A Recent Review of our Medical Billing Service
I am so relieved to have Alicia helping me [with medical billing]. No one told me how to work with insurance companies. They sent me a lot of material and I looked it over and found it difficult to understand [and] I am a straight A Stanford student! Alicia is awesome! — Nina at Morgan Hill Counseling
What sets us apart is: Our experience and knowledge, our dedication and professionalism, and we care about making sure our providers get paid for their sessions (remember, we've been there!)
Medical Billing
We provide full-service medical billing — from authorization to followup and collection–and take full responsibility for the results.
Medical Billing is complicated. There are many reasons that claims can go unpaid, including these: 17 Reasons Your Insurance Claims are Being Denied.
New medical Billing Articles:Three Questions to Measure your Medical Billing Success
UPDATE 09/2014: To focus on providing excellent medical billing to Thriveworks franchises, we are no longer providing billing services to non-Thriveworks practices. Learn more about the exciting benefits of opening a Thriveworks Counseling center in your area, here: Counseling Franchise.