How Much Does Cigna Pay?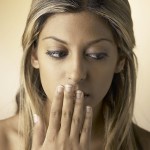 Being credentialed with insurance companies is an important part of building a successful medical practice, as today's patients are demanding that health providers be willing to accept their insurance.
Cigna Insurance company, unlike many of its competitors, is unique in that for Mental Health providers (and likely other providers) the reimbursement rates for services are flat across the entire USA. Basically, this means that a provider in Lincoln, IL will be reimbursed at the same rate as a provider in Boston, MA, despite the drastic differences in cost of living between those areas.
For your reference, here are Cigna's reimbursement rates for PhD and MA level behavioral health providers –across the USA
Cigna Reimbursement Rates
Ph.D.

90801 – $70

90806 – $70

90846 – $70

90847 – $70

Masters

90801 – $55

90806 – $55

90846 – $55

90847 – $55