Building a Full Caseload of Counseling Clients: Forty-Plus Quick Tips!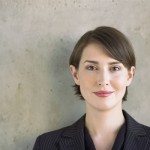 I'm often asked how to build a full caseload, frequently with an implicit skepticism, as in, "In this economic climate, it's impossible!" Yet, some practices are still so full they have waiting lists. What follows are 40-plus quick tips for filling your client roster. They're a mile wide and an inch deep, but the ideas are a good jumping off point.
Professional networking
When someone asks what you do, don't answer, "I'm a counselor." Instead, focus on your target audience and outcomes. Say, "I help struggling parents build great relationships with their kids" or "I help ordinary people find extraordinary careers." The latter will generate more interest, which will help word spread about your practice.
Join your local chamber of commerce and Rotary Club.
Volunteer to speak for free to any group of five or more people on a counseling topic of interest to them. Speak to older men about depression. Speak to teachers about compassion fatigue. This should be valuable information, not a sales pitch!
Hand out business cards when you meet persons interested in what you do. Give out two at a time, and ask others to help spread the word.
Let your clients know that word-of-mouth referrals are welcomed and appreciated and that you're accepting new clients.
Visit, in person, every massage therapy business in your area. Spend time to find out what value you can offer them. If indicated, start a cross-marketing campaign!
Do it again, with chiropractors.
Do it again, with acupuncturists.
Do it again, with physicians in private practice.
Do it again, with speech pathologists, physical therapists and others.
Public relations
Locate "media calendars" for every local publication in your area. Identify upcoming articles for which you could contribute relevant insights. Contact the publications' editors and writers about contributing.
Contact the editors of local print or online publications. Offer to write a column or submit an article (at no charge).
Learn to write useful press releases. Syndicate them using PRWeb (an online distributor of press releases) for $200 each.
Write useful and insightful articles on counseling or life topics. Publish or disburse these articles anywhere you can.
Respond constructively to every positive or negative comment anyone makes about anything you say or write.
Get media training to develop skills for handling difficult interviews by newspaper, radio and TV reporters.
Customer experience
Make sure that your telephone is answered every time it rings. Hire an answering service to take messages when you are in session or otherwise unavailable.
Remind clients of upcoming appointments.
Tell clients you expect them to happily pay your session fee if they no-show or cancel late (also let them know you will waive this in the event of a death or hospitalization).
Clean your office space or hire a cleaning service weekly.
Spend as much money as necessary to make your office look professional and feel comfortable. In addition, consider providing your clients
:
Coffee, tea, water, soda and candy
Free Wi-Fi in your waiting room
The use of iPads in your waiting room
More than a dozen magazine subscriptions
A universal charger to recharge their cell phones
Lots of instructional signs (oversignage reduces customer anxiety)
Find ways to "wow," surprise and delight your clients.
Remember that a client is also a valued customer.
Recruit persons to evaluate your brochures, business cards, website, office space and everything else to tell you what can be improved. Make those changes!
Clinical services
Identify your unique value proposition (UVP). Why should people choose you? Highlight one major value (for example, Buddhist approach to care, counseling in Japanese, walk-in appointments, interns providing counseling at cheaper prices, etc.).
Start sessions on time — or early.
Expand your availability to accommodate clients' busy schedules.
Provide follow-up calls to clients after their first session or after particularly difficult sessions.
Provide a "getting started" guide with useful orientation materials to new clients.
Don't be afraid to see clients multiple times per week if necessary.
Get on every major insurance panel in your area.
Coordinate care with your clients' other care providers.
Be at top form and deliver value in every counseling session (self-care is a must to provide this consistently!).
Become a master at developing rapport.
Solicit client feedback on your performance (and client satisfaction).
Never stop learning or improving as a clinician.
Marketing and advertising
While growing your practice, spend 7 to 10 percent of your gross revenue on marketing endeavors.
Build a website that is full of useful information (not sales pitches).
Get listed on Google Places, Yelp, Citysearch, Insider Pages, DMOZ and other quality online directories.
Join Twitter. Interact with and provide value to other users.
Create a Facebook business page. Post quality content on a regular basis (either your articles or others' articles). Tell people about the page.
Create a monthly e-mail newsletter that provides quality content people will want to read. Use a service such as Constant Contact or Mail Chimp to syndicate the newsletter.
Don't spam.
Buy advertising, and measure your return on investment (ROI).
Buy print ads in a local publication. Negotiate fiercely on price. Advertise for a minimum of six months in a monthly publication or eight weeks in a weekly publication.
Buy radio advertising at the smallest possible radio station.
Try online advertising via Google, Bing/Yahoo or Facebook.
Character and integrity
Be honest, genuine and generous to your clients, colleagues, employees and competitors.
Settle disputes with clients and potential clients quickly, even if they are in the wrong.
Don't blame the economy, the industry or your clients if your caseload is not full. Look in the mirror and say, "The buck stops here. How can I improve on what I'm doing?"