Learn more about our highly skilled and friendly counselors at Thriveworks Counseling in Bastrop, TX.
---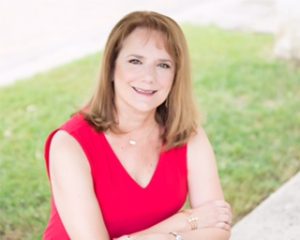 Susan Farris, LCSW
Susan is a Licensed Clinical Social Worker and has been a part of the Bastrop community for over 20 years. Susan is a graduate of the University of Texas School of Social Work. She is a very compassionate therapist with the gift and ability to connect very quickly to clients so that they can begin the changes they desire to reach their immediate goals. Some of her skills include working with sexual abuse survivors who are now in a caring relationship and navigating some of those difficulties that arise from past traumas. She is curious about power imbalances and control and how to repair that in a relationship. Susan works with same-sex couples, too.
Susan enjoys seeing clients who are teens age 15-19. She also likes to work around divorce issues for couples and families. Susan has empathy and works with grief and loss, focusing on finding the hidden strengths that a person has acquired and focusing on positivity and growth.
Some of her treatment modalities include Cognitive Behavioral Therapy (CBT), Dialectical Behavioral Therapy (DBT), Strengths Focused, Solution Focused and Positivity Psychology.
Helps With:
Family Conflict
Divorce
Grief
Anxiety
Codependency
Depression
Domestic Abuse
Infidelity
Marital and Premarital
Relationship Issues
Sexual Abuse
Women's Issues
Bisexual
Gay
---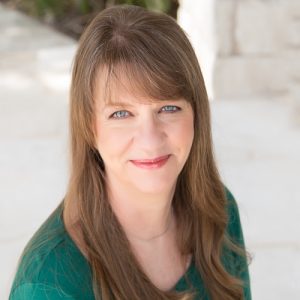 Janet "Kaye" Love, LPC
Janet "Kaye" Love, LPC is focused to help you alleviate distress by developing ways of thinking, feeling and behaving that increase your experience of well-being. She focuses on potential solutions instead of problems, which helps you move towards your goals. Kaye will help you understand the dynamics of your situation, and discover how your thoughts and beliefs affect your emotions and behaviors. You will learn to observe your thoughts, revise limiting conditioning, develop new ways of thinking that evoke more positive emotions, and become more able to resolve issues independently. Her approach blends Solution Focused, Cognitive, Psychodynamic, Psycho-educational, and Mindfulness-based techniques.
Kaye is experienced in working with youth, parents, and families as well as individual adults. She provides play therapy for children ages six to ten. Kaye has over eight years of experience working with individuals with developmental and learning disabilities, including Intellectual Disability and Autism Spectrum Disorder, in Special Education and Vocational Rehabilitation. Additionally, Kaye is a Distance Credentialed Counselor who provides services through online video conferencing to Texas residents who desire to receive services in the comfort of their own home.
Clinical expertise:
Family conflict
Academic stress
Work stress
Grief and loss
Attention deficit disorders
Anxiety
Depression
And more, too.
Kaye's formal education includes a Master of Social Work and an MBA from UT-Arlington. She is also a Texas board certified Educator, (Early Childhood-Grade12 Special Education, plus a EC-Grade 4 Generalist) as well as a Board Certified Coach and a Licensed Master Social Worker.
***Available for online or video counseling.
---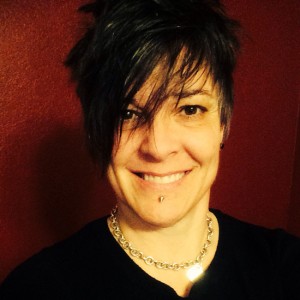 Kristin J. Frederiksen, LCSW
Kris Fredericksen is licensed clinical social worker and native Texan. She earned her bachelor's degree at Texas A&M in psychology and her Masters of Science of Social Work at The University of Texas in Austin. She has extensive experience teaching parents effective discipline methods that builds and repairs relationships with their children. She is sensitive to sexual orientation, culture, race, ethnicity, religious or spiritual affiliation, and has specialized training supporting the LGBTQ, transgendered and gender variant communities. She partners with clients to find viable solutions within their existing framework, skills and abilities to improve their mental and emotional states and life circumstances.
Kris treats symptoms of depression, anxiety, poor self-esteem, ADHD, mood and affect disorders, psychosis, substance abuse, self-harm, family dysfunction, relationship issues, domestic violence, and feelings of helplessness and hopelessness. She uses a variety of techniques such as art therapy, games, role-play, music, projects, toys as well as spontaneous ideas brought in by clients and/or brainstormed in session.
Kris works with children (ages 5 to 17) and families, adults to age 65, and couples. She has been successful at building a trusting rapport and working relationship with most clients including teenagers who are skeptical of therapists and therapy.
Bring yourself as you are, for an assessment intent on addressing the issues most important to you. Kris will walk beside you through your struggles and challenges until you are ready to walk individually knowing you are capable and valuable.
Kris' specialties:
Children ages 5 to 17, adults, couples and families
LGBTQ concerns
Anxiety/depression/mood disorders
Substance abuse
Family dysfunction/relationship issues
---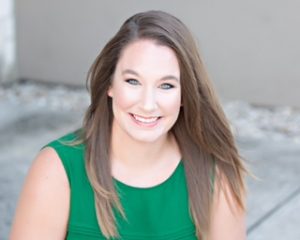 Gina Carlino, LPC
Gina Carlino is a Licensed Professional Counselor. She works with clients who need support while they or their family member has either a dual diagnosis, or is struggling with an addiction such as drug or alcohol abuse. She is passionate about working with families and helping to rebuild trust in relationships. Gina has specialized training in working with couples to enhance their communications.
Gina is a graduate of the Texas State University Counseling Education program. Her work with clients spans a variety of issues, ranging from anxiety, depression, bipolar disorder, grief and loss, and family/relationship issues. She has a special affinity for working with the elderly and their end-of-life issues. If your loved one has Alzheimer's and you need support, then contact Gina Carlino for a consultation.
Areas of Specialty:
Grief and Loss
Aging and end-of-life issues
Alzheimers support
Anxiety
Depression
Bipolar Disorder
Pain Management
Relationship, couple and family issues
Dual-diagnosis
Drug and alcohol abuse
---